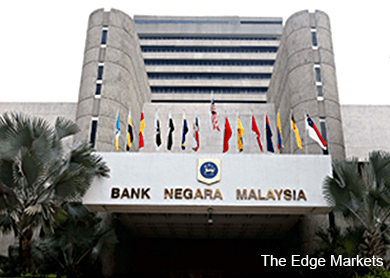 KUALA LUMPUR: Bank Negara Malaysia's (BNM) foreign exchange reserves fell to the equivalent of RM 394.1 billion as at Dec 15, 2014, down RM17.6 billion or 4.3% from Nov 28, according to fortnightly data released by the central bank yesterday.
In the last two weeks, Bank Negara has been selling US dollars to support the ringgit as traders sold the local currency on concerns over  the recent steep fall in the price of oil. Malaysia is a net oil exporter.
Compared to Oct 31, 2014, BNM's foreign reserves are down 6.1% or the equivalent of RM25.6 billion.