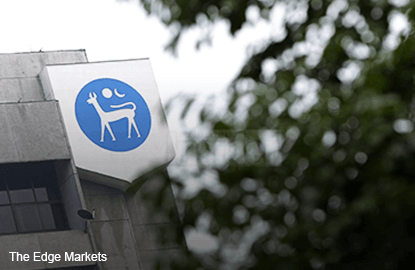 KUALA LUMPUR (May 26): Bank Negara Malaysia (BNM) said it will continue to extend its cooperation to other authorities on their respective investigations on troubled investment fund 1Malaysia Development Bhd (1MDB), following the completion of BNM's investigation.
BNM governor Datuk Muhammad Ibrahim said with 1MDB's payment of the compound by the central bank, BNM's investigation into the matter has been concluded.
"Regulatory authorities will make their investigation based on the rules and regulation of the various jurisdictions. As far as we are concerned, 1MDB has already paid the compound and with that, that is the conclusion of our investigation within BNM rules and regulations and the laws administered. 
"There are other laws administered by other authorities. We will continue to give our cooperation in this matter," he told the press on the sidelines of the 20th Malaysian Banking Summit.
To recap, 1MDB was issued a fine by the central bank, due to non-compliance of the Financial Services Act, due to its failure to repatriate US$1.83 billion that it invested overseas. 
This followed the revocation of three permissions granted by BNM to 1MDB from 2009 to 2011. The fund was given until May 30 to settle the compound.
Asked on the central banks directive for the fund to repatriate its overseas investments, Muhammad reiterated that a reasonable amount of time should be given for 1MDB.