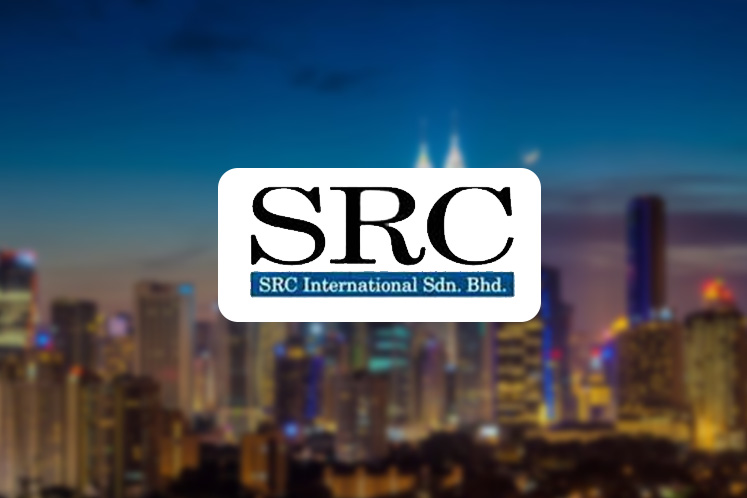 KUALA LUMPUR (April 16): Bank Negara Malaysia (BNM)'s raid at an AmBank branch along Jalan Raja Chulan on July 6, 2015 was conducted concurrently with a visit to Affin Bank's headquarters in the same area, according to the third witness called by the prosecution in the Datuk Seri Najib Razak trial involving SRC International Sdn Bhd.
Mohammad Nizam Yahya, 39, told the High Court today that he was the BNM financial intelligence unit officer who led a three-man team to visit the Affin Bank branchthen.
The visit, he said, was to obtain all documents linked to three accounts belonging to Ihsan Perdana Sdn Bhd, a unit of SRC International that was tasked to manage Yayasan Rakyat 1Malaysia foundation.
An officer from Affin Bank, Nimma Safira Khalid, passed the required documents to him during the visit, which lasted from 10am to 9pm, he said.
When asked by defence lawyer Harvinderjit Singh, Nizam confirmed that Nimma also provided details for 14 bank transactions without his request. The details of the transactions were not revealed during the trial.
The visit to Affin Bank took place on the same day as the raid on AmBank. As in AmBank's case, Affin Bank's officers presented specific transactions involving Ihsan Perdana's accounts without instructions from the visiting BNM officials.
Nizam said he later passed copies of the documents obtained to the then-1MDB task force some time in 2015. He also named a Zairul Hisham, who is a BNM official, as being directly involved in the task force, to his understanding. He said this when asked by Harvinderjit if he knew of anyone in BNM being directly involved with the task force.
The original copies were passed to the Malaysian Anti-Corruption Commission (MACC) in June last year, before he was called in to have his statement taken in March this year.
Earlier, the prosecution's second witness, Azizul Adzani Abdul Ghafar, confirmed to the court that there was a US$15 million transaction in the AmBank account of SRC International from Aabar Investments PBJV Ltd.
Najib, who is facing three criminal breach of trust charges, an abuse of power charge, and three money laundering charges involving the alleged siphoning of RM42 million from SRC International into his personal bank account, will resume tomorrow morning.