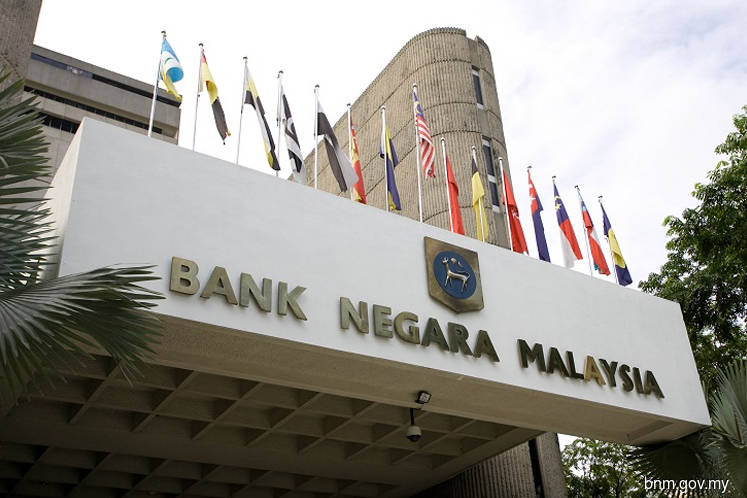 KUALA LUMPUR (Sept 26): Domestic financial stability remained intact amid heightened uncertainties driven by both domestic and external factors in the first half of 2018. On the external front, global growth remained firm. However, trade-related tensions and rising interest rates in the US have contributed to higher global market volatility and a reversal of non-resident portfolio flows, particularly from emerging market economies, including Malaysia. Domestic financial markets also experienced bouts of volatility due to uncertainties following the outcome of the 14th Malaysian general election. Notwithstanding this, the Malaysian financial system remained resilient, firmly supported by well-capitalised financial institutions, and deep and liquid financial markets which have facilitated financial intermediation activities. 
Liquidity and funding conditions remained conducive to support financial intermediation throughout the first half of 2018. Excess liquidity maintained by the banking system currently stands at RM156.2 billion. Continued efforts by banks to diversify their funding base to include more stable medium-term debt instruments coupled with existing buffers of high quality liquid assets well above the minimum Liquidity Coverage Ratio (LCR) requirement further bolster banks' resilience to liquidity and funding-related stresses moving forward. 
Risks from household sector exposures continue to be mitigated by prudent underwriting and loan affordability assessments by financial institutions and sound risk management practices. New household borrowings remained of high quality. About three-quarters of new loans approved were to borrowers with debt service ratios (DSR) of less than 60%. Overall household debt accumulation has also been on a more sustainable path relative to income growth, as a result of the cross-cutting measures that have been implemented since 2010. The ratio of household debt-to-GDP continued to moderate and currently stands at 83.8% in the 2Q 2018 (2017: 84.2%). 
Imbalances observed in the property market continue to persist. The number of unsold housing units, correspondingly increased to about 146,196 units as at end of first quarter of 2018, with more than 80% of unsold units priced above RM250,000. Excess supply of office space and shopping complexes is also expected to persist as vacancy rates deteriorated further in the first quarter of 2018. Nevertheless, sustained demand for affordable housing, particularly from first-time home buyers and prudent underwriting practice in lending to the property market and related sectors are expected to mitigate risks of a broad based price correction.
The financial position of Malaysian non-financial corporations (NFCs) remained sound during the first half of the year. Aggregate leverage of NFCs increased at a moderate pace but firms continue to maintain healthy financials with their debt servicing capacity remaining above prudent thresholds (interest coverage ratio of 8.2 times). The business performance of firms in the agriculture and oil and gas sectors could be affected by supply disruptions, which are expected to persist until end 2018. However, most other sectors are expected to perform better on the back of positive consumer and business sentiments, higher retail spending during the tax-holiday period, as well as favourable labour market conditions.
Risks arising from the interlinkages of large non-bank financial institutions (NBFIs) with the domestic financial system remained broadly stable and largely contained. Contagion risks from the external exposures and overseas operations of banks are also expected to be contained. There is little sign of undue reliance on external and cross-currency funding among onshore banks. Onshore banks' external debt comprised less than 8% of total banking system liabilities, and non-residents accounted for only 4.7% of total banking system deposits. While external assets increased in tandem with banks' external liabilities, the net external liabilities of the banking system widened in the first half of 2018, primarily reflecting precautionary measures taken by banks to reinforce foreign currency liquidity buffers amid increased global market volatility. The domestic operations of Malaysian banks are funded predominantly by ringgit-denominated domestic funding sources. Domestic banking groups also continued to expand their regional operations in line with growing investment linkages within Asia, albeit at a more moderate pace. These operations continue to be supported by strong capitalisation levels with improved earnings, sound asset quality and stable funding structures. 
Overall, the banking system continues to be underpinned by strong capitalisation, a sound credit portfolio and prudent levels of provisioning. The financial performance of the banking system in the first half of 2018 was strong with margins improving as banks benefitted from continued efficiency gains and improved asset quality. Overall total impaired loans (net of individual impairment provisions) contracted by 10% to RM16 billion or 1% of total net loans (2017: RM17.8 billion or 1.1%). Annual returns on assets and equity were stable at 1.5% and 13.3%. Banks' earnings performance is expected to be sustained amid continued efforts to enhance operational efficiency. 
The insurance and takaful sector maintained positive growth of 2.2% underpinned by strong overall capitalisation. New business of life insurers and family takaful operators recorded a higher growth of 7.7% (1H 2017: 6%), largely driven by growth in credit-related insurance and takaful products consistent with the sustained expansion in housing loans. Business of the general insurance and takaful sector was also sustained supported by the motor segment, and relatively stronger demand in the medical and health segments. The industry as a whole remained profitable despite being weighed down by weaker investment returns, in line with the performance of the domestic financial market. 
Latest stress tests conducted by the Bank affirm that the Malaysian financial system is expected to remain resilient under severe macroeconomic and financial strains with financial institutions maintaining capital buffers in excess of regulatory minima even under adverse scenarios. Financial institutions currently maintain excess total capital buffers of RM135.9 billion. The Bank remains vigilant of domestic and external developments that could affect domestic financial stability, including further tightening in global financial conditions that could lead to higher financial market volatility.
Bank Negara Malaysia
26 September 2018