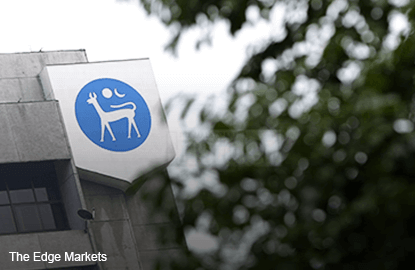 KUALA LUMPUR (July 29): Bank Negara Malaysia (BNM) has issued a discussion paper on fintech regulatory sandbox to further encourage innovation and improve the delivery of financial services.
In a statement today, BNM said the sandbox will allow regulated financial institutions and fintech companies looking to do businesses regulated by the bank to experiment with fintech solutions in a production or live environment, subject to appropriate safeguards and regulatory requirements.
"The discussion paper sets out the eligibility criteria, minimum standards and requirements as well as proposed approach in operationalising the sandbox," said the central bank in a statement.
The introduction of the sandbox is another key initiative by the bank in providing a conducive regulatory environment for the adoption of innovative financial technology solutions, following the establishment of Financial Technology Enabler Group (FTEG) on June 2.
FTEG chaiman Aznan Abdul Aziz said the sandbox is an important regulatory tool for the bank to spur innovation in the financial sector.
"It signifies the bank's commitment to improving the quality, efficiency and accessibility of financial services in Malaysia through a progressive and responsive regulatory approach that unlocks the value of technological developments," he said.
BNM invites written comments by regulated financial institutions and the public on the proposals set forth in the discussion paper by Aug 30. The written comments can be emailed to [email protected].