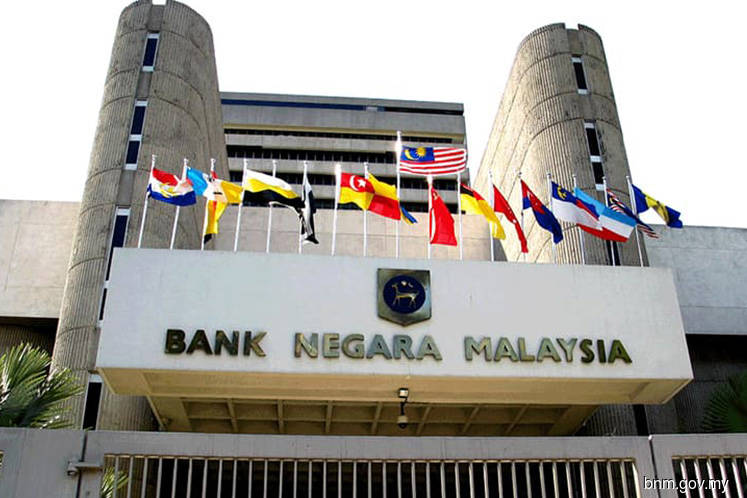 KUALA LUMPUR (Feb 12): The international reserves of Bank Negara Malaysia (BNM) rose by a marginal 0.4% to US$102.1 billion as at Jan 31, 2019, from US$101.7 billion as at Jan 15, 2019.
In a statement today, the central bank said the reserves position is sufficient to finance 7.4 months of retained imports and is 1 time total short-term external debt.
Foreign currency, the biggest reserves portion, rose to US$96.3 billion from US$95.8 billion, while the International Monetary Fund reserves position was flat at US$900 million.
 
Special drawing rights remained at US$1.1 billion and gold at US$1.6 billion, while other reserve assets fell slightly to US$2.2 billion from US$2.3 billion.
The bank's total assets rose to RM450.94 billion from RM447.87 billion, while currency in circulation was recorded at RM113.72 billion, versus RMRM108.4 billion previously.