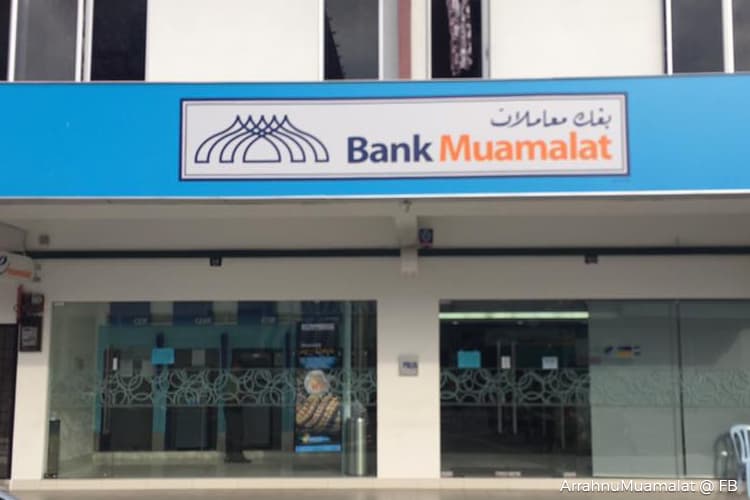 KUALA LUMPUR (Aug 13): Bank Muamalat Malaysia Bhd is targeting a growth of 10% to 12% for its loan products for the current financial year ending March 31, 2019 (FY19).  
Its chief executive officer Datuk Mohd Redza Shah Abdul Wahid said he is positive that the bank can improve its corporate segment, despite stiff competition in the banking sector, as there is potential to grow with better customer service.  
"Last year's growth was about 8%; we hope we can grow about 10% to 12% this year. We will be focusing on both the retail and corporate segment because both share about half [of our loans] each, with 55% for retail and 45% for corporate," he told reporters at the official launch of Bank Muamalat's premier banking service. 
Bank Muamalat is the first domestic full-fledged Islamic financial institution to provide premier banking facilities. Since the start of its operations in May, the premier banking segment has secured 25 customers with deposits of over RM10.9 million, RM1.87 million in unit trust sales, and gold sales totalling 9.7 kg.  
In his speech at the launch, Bank Muamalat chairman Tan Sri Dr Mohd Munir Abdul Majid said the new service, known as Muamalat Beyond Premier Banking, is part of the bank's continuous effort at improving value proposition for its high net worth clientele, which complements the bank's growth strategy at increasing deposit and fee income.  
"Studies and researches indicate that the number of high net worth individuals demanding ethical or shariah-compliant financial solutions are poised to grow exponentially in the near future. We believe we can fulfill this niche market that is seeking a different element than what is currently on offer, with the introduction of a premier Islamic banking unit," Munir said.  
He highlighted that the new premier banking unit is targeted to bring in deposits totaling RM40 million in FY19.  
The bank's Wealth Management & Affluent Banking head Sarimah Bashah added that the affluent segment is expected to contribute 22% of the bank's overall wealth management fee-based income target of RM13 million, and secure 250 customers by the end of FY19.  
"I know most banks have the 80:20 rule whereby the affluent contributes 80% of the income [and 20% from mass market], but because we are still new and just starting to grow, that is why we put a modest target of 22% coming from this market segment. We will continuously monitor the progress and if by the end of the financial year, the segment gives a substantial contribution, I am sure top management will increase our target [for next year]," Sarimah said. 
CEO Mohd Redza admitted that the premier segment may not be a large part of bank's business but act as an addition to the services it currently provides to its existing customers, as well as to potential new ones. 
"But it (affluent segment) is an important part of our business, because it is a growing part. We also aim to provide a total solution for our customers not just involving themselves, but also their companies, salary of the workers, so it becomes a total package," he added. 
The first Muamalat Beyond Premier Centre is located at Ampang Point and is offering exclusive privileges on financial and non-financial products.