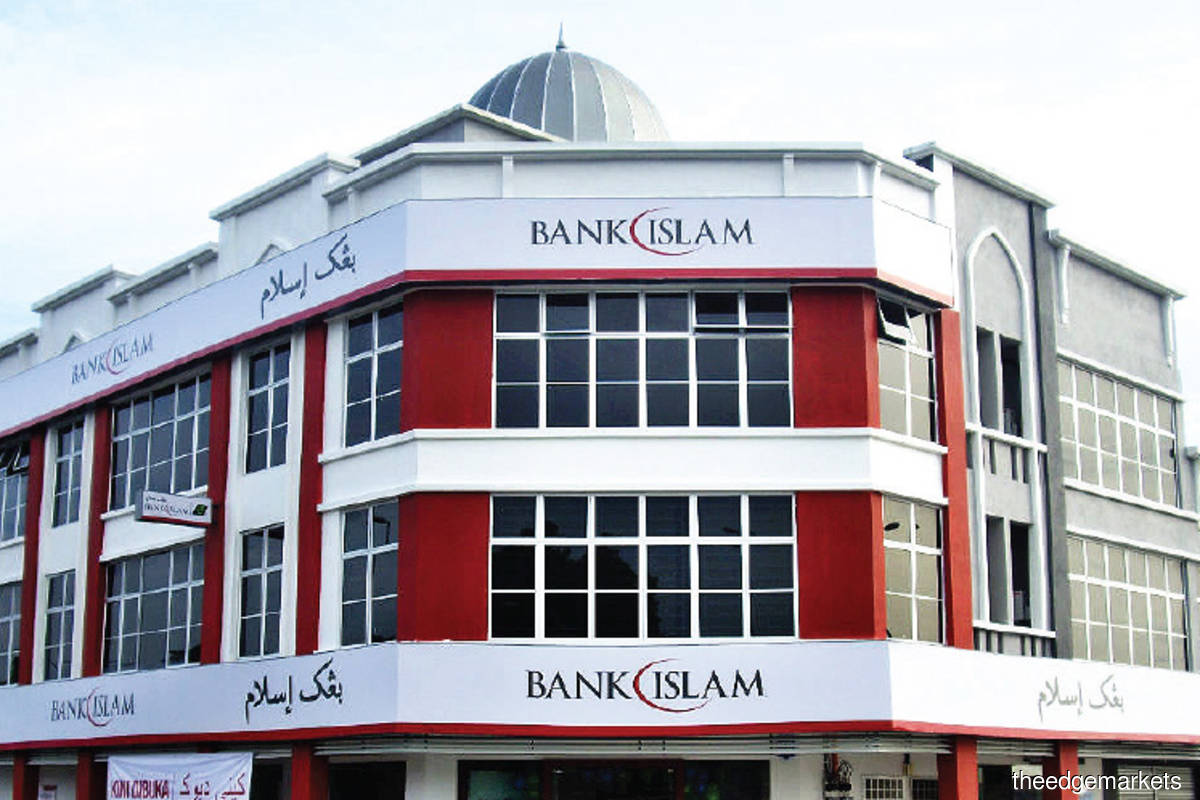 KUALA LUMPUR (Dec 5): Bank Islam Malaysia Bhd (BIMB) on Monday (Dec 5) declared an interim single-tier dividend of 10.4 sen per share, amounting to approximately RM224.15 million, for the financial year ending Dec 31, 2022 (FY2022). 
In comparison, the bank declared a 10.93 sen dividend with a total payout of RM226.9 million for FY2021. It paid a 12.6 sen dividend (totalling RM225.9 million) for FY2020, and 16 sen dividend (RM282.3 million) for FY2019. 
In a statement on Monday, BIMB said its board of directors has also determined that the dividend reinvestment plan will apply to the entire interim dividend, giving shareholders the option to reinvest the dividend into new ordinary shares. 
BIMB posted a net profit of RM142.86 million for the third quarter ended Sept 30, 2022 (3QFY2022), up 40.57% from RM101.63 million in 3QFY2021, on higher net income. Quarterly revenue rose 25.12% to RM933.68 million, from RM746.22 million a year earlier. 
Its net profit for the nine-month period ended Sept 30, 2022, however, fell 19.52% to RM365.93 million from RM454.67 million a year ago, mainly due to higher total overheads and net allowance for impairment on financing and advances. This was despite revenue for the period rising 7.62% to RM2.53 billion, from RM2.35 billion a year ago.
Going forward, the bank said it is looking to provide financial solutions across segments through its retail banking distribution and premier wealth banking, adding that it plans to optimise digitalisation in delivering convenient and personalised services to its customers to enhance customer experience.
"In advancing our goals to become future-ready, we have embarked on the second phase of our four-year IT Blueprint to uplift BIMB's ways of working. The move also enables us to strengthen our IT infrastructure effectively, while focusing on improving customer experience and delivering business objectives," the bank's chief executive officer Mohd Muazzam Mohamed said. 
On the other hand, BIMB is expanding its green financing portfolio and widening its exposure to new green segments such as energy efficiency, net energy metering, office automation and waste management.
"To date, we have approved around RM2.9 billion in green financing for projects in renewable energy, sustainable waste management, public transportation and green manufacturing.
"The bank has set an aspirational target to increase its green financing portfolio to RM4 billion by 2025. In achieving this, BIMB is actively pursuing climate finance by developing targeted products, including low-carbon transition financing for SMEs and ESG-linked financing for corporates embarking on business transformation towards low-carbon operations," added Muazzam.
BIMB shares closed down two sen or 0.77% to RM2.57 on Monday, giving it a market capitalisation of RM5.54 billion.