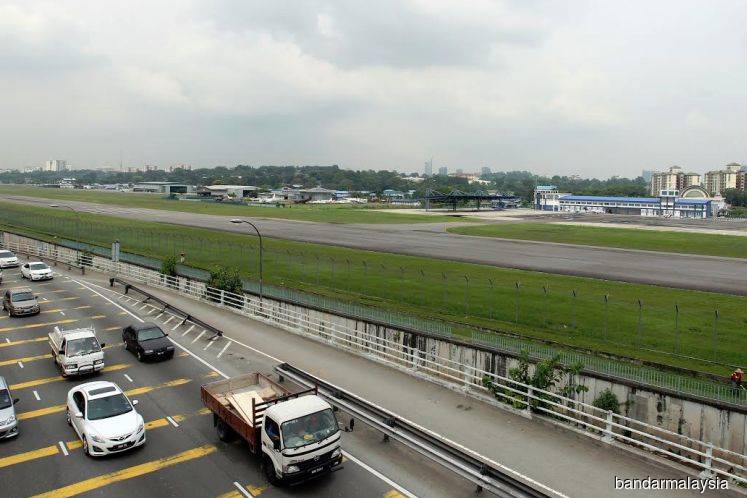 KUALA LUMPUR (April 22): Hong Leong Investment Bank Research (HLIB Research) sees the revival of the Bandar Malaysia project as positive to the local construction industry.
In a note today, the research house anticipated the project to generate gross development value (GDV) of RM140 billion.
"Assuming 50% of this comprises construction cost, this would present RM70 billion worth of potential job flows. Moreover, the emphasis of local content in the construction process would further stimulate local construction activities," it said. 
HLIB Research said Iskandar Waterfront City Bhd (IWCity), Ekovest Bhd and Malaysian Resources Corp Bhd (MRCB) are the counters that stand to be major beneficiaries once Bandar Malaysia was materialised. 
To recap, the government had announced the Bandar Malaysia project was reinstated last Friday. The Prime Minister's Office (PMO) said IWH-CREC Sdn Bhd had been chosen to take up the 60% stake in Bandar Malaysia via an open tender exercise that drew participation from over 40 world-renowned companies, including from Japan, Australia and the Middle East.
IWH-CREC is a 60:40 joint venture (JV) between Iskandar Waterfront Holdings Sdn Bhd (IWH) and state-owned China Railway Engineering Corp (M) Sdn Bhd (CREC). Businessman Tan Sri Lim Kang Hoo holds a 63% stake in IWH, while Kumpulan Prasarana Rakyat Johor Sdn Bhd owns the remaining 37%.
Meanwhile, IWH owns a 37.72% stake in public-listed firm IWCity. Both Ekovest and IWCity have a common major shareholder in property tycoon Lim.
Following the revival of the East Coast Rail Link (ECRL), Bandar Malaysia and potentially high-speed rail (HSR) projects, it appears the worst is over for Malaysia's construction industry, according to HLIB Research.
Thanks to the positive news flow, construction counters have been largely reflected by the run in contractor's share price year-to-date (ytd), with the KLCON up 31%.
As such, HLIB Research maintained neutral on construction, and its top stock pick for the sector is Kimlun Corp Bhd.
Separately, CIMB Research is maintaining an underweight rating for the construction sector on government's decision to restore the Bandar Malaysia project, which was abruptly terminated in May 2017.  
"Similar to the ECRL, the Bandar Malaysia project is to be viewed within the larger context of fostering and cementing longer-term bilateral relations between Malaysia and China under the overall Belt and Road Initiative (BRI)," said the research house.
Of the total 483 acres, CIMB Research said phase one could take up 100-150 acres of land (20-30% of total and size) over five to ten years.
"Assuming a general guideline of 10-15% gross development cost (GDC) on the earlier estimated RM50 billion-60 billion GDV, we roughly estimate that potential value of construction works could range from RM5 billion to RM9 billion," it said.
"While the return of Bandar Malaysia is a positive surprise in terms of potentially catalysing new construction works and as the number of affordable housing units in the project is doubled from 5,000 to 10,000, potential beneficiaries are likely limited to smaller/medium-sized building contractors for which tenders could be competitive," it added.
CIMB Research noted the construction of 10,000 affordable homes and prioritising local content in the construction phase will enhance job flows but over a period of time.
"Within our coverage, IJM Corp Bhd, Sunway Bhd (via Sunway Construction Bhd) and WCT Holdings Bhd are potential beneficiaries of the affordable housing scopes, although we believe they will be highly selective in their bids.
"New construction works in Bandar Malaysia will also benefit building material players over the longer run," it added.
Nonetheless, CIMB Research said the reinstatement of the Bandar Malaysia deal does not suggest a revival of the KL-Singapore HSR (and the earlier planned terminus in Bandar Malaysia) as the latter is pending a review, with a decision due in May 2020.