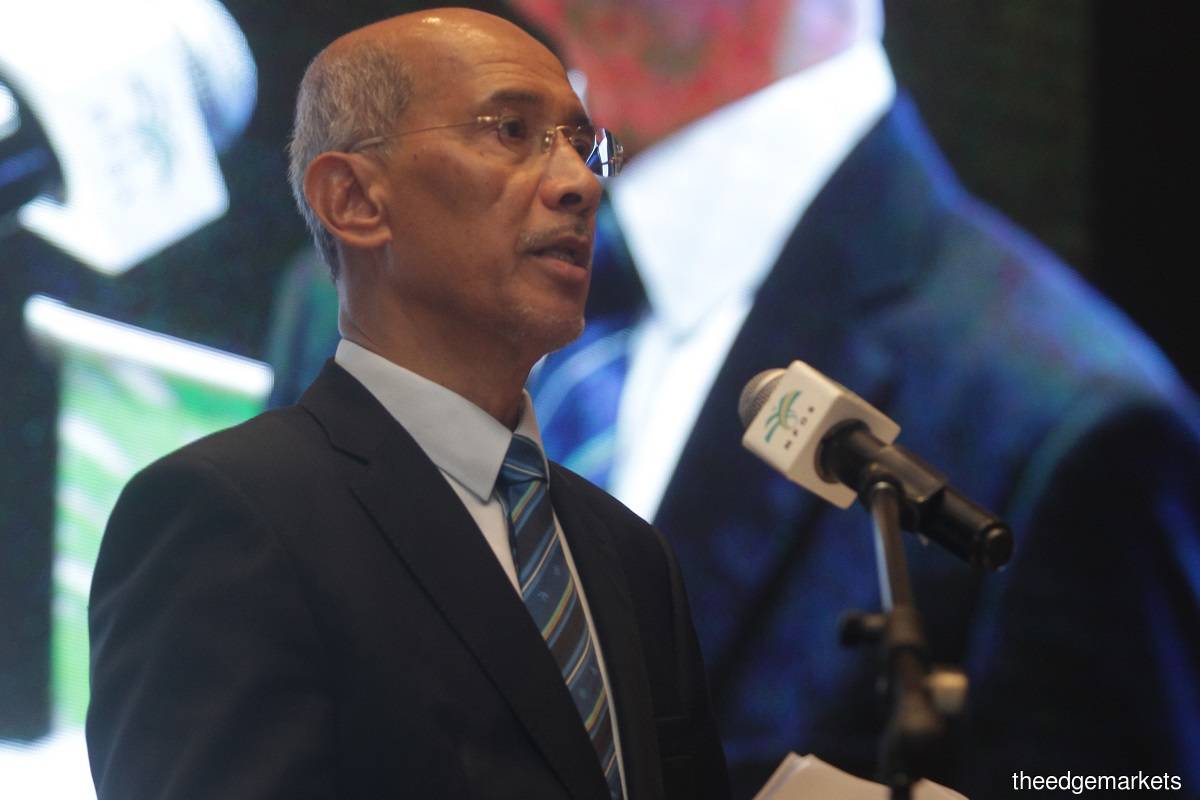 KUALA LUMPUR (July 12): Tan Sri Mohd Bakke Salleh has been appointed as chairman of Petroliam Nasional Bhd (Petronas), the Government said today, confirming a report in the June 28-July 4 edition of The Edge Malaysia weekly.
Mohd Bakke, who is currently a board member of the national oil company, will take over the chairmanship from long-time Petronas man Tan Sri Ahmad Nizam Salleh.
This follows Ahmad Nizam's appointment as chairman of Pelaburan Hartanah Bhd, the Prime Minister's Office (PMO) said in a statement.
"The Government is continuing the programme to transform government-linked companies to remain steadfast and ready to face the post Covid-19 recovery phase in the new normal," said the PMO.
"The changes will be implemented from time to time," the statement said. Both appointments will be made effective Aug 1.
On Mohd Bakke's appointment, PMO pointed to his vast experience in the corporate world and in serving in the fields of economics and finance.
"It is hoped that his skills and experience together with the strong support from the board of directors and the current management team will bring Petronas through this challenging period and to greater heights," the statement said.
The Prime Minister also thanked Ahmad Nizam for helming Petronas for three years, the statement said. However, Ahmad Nizam will remain as chairman of the KLCC Stapled Group.
"His experience in Petronas and in the management of key real estate in KLCC will bring a breath of fresh air into the direction and management of PHB in increasing Bumiputera ownership of the nation's commercial real estate."
Petronas, in a separate statement, said Ahmad Nizam has been instrumental in ensuring continued local participation in the Malaysian oil and gas industry within a fair and equitable framework.
"Tan Sri Ahmad Nizam also steered the board to strengthen the foundation for Petronas' high-impact projects, particularly the Pengerang Integrated Complex in Johor and Petronas LNG project in Canada, to deliver long-term sustainable value to Petronas," the statement said.
Concurrent with Mohd Bakke's appointment to Petronas, he also relinquished his position as chairman at Telekom Malaysia Bhd (TM) effective July 31.
Bakke's role there will be taken up by Khazanah Nasional Bhd's board member Datuk Mohammed Azlan from Aug 1, TM said in a separate statement. Azlan is also currently the chairman of several public listed entities including D&O Green Technologies Bhd, Marine & General Bhd and IHH Healthcare Bhd.
In its statement, TM pointed to Azlan's extensive working experience in the corporate sectors including financial services and investments — as chief executive of Bumiputra Merchant Bankers Bhd, managing director of Amanah Capital Malaysia Bhd and executive chairman of Bursa Malaysia Bhd.
"He brings a wealth of industry and commercial insights, which will broaden and enrich the Board's overall expertise," the statement said. "We look forward to Datuk Azlan's guidance, counsel and leadership as the company continues on its transformation journey and next phase of growth and value creation," it added.
Read also:
Bakke to be made Petronas chairman?
Bakke resigns as TM chairman, to be succeeded by Khazanah's Azlan on Aug 1