This article first appeared in The Edge Financial Daily, on December 6, 2019.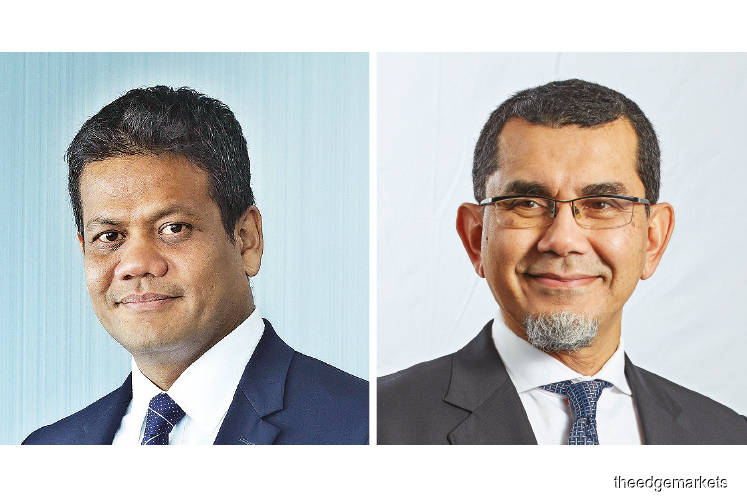 Azrul (left) has been appointed as Syed Zainal's successor while Syed Zainal has been redesignated as a non-executive director.
KUALA LUMPUR: Petronas Dagangan Bhd's (PetDag) managing director (MD) and chief executive officer (CEO) Datuk Seri Syed Zainal Abidin Syed Mohd Tahir has resigned as the group's MD and CEO and has been redesignated as a non-executive director, effective Jan 1, 2020.
In several bourse filings, the group revealed that Syed Zainal stepped down as PetDag's MD and CEO owing to "staff mobility within Petronas".
Meanwhile, Azrul Osman Rani has been appointed as Syed Zainal's successor as MD and CEO effective Jan 1, 2020.
In a statement, PetDag said Azrul is currently the head of commercial development and joint venture (JV) formation at Petronas Refinery & Petrochemical Corp (PRPC), as well as being the CEO of PRPC Utilities and Facilities.
Azrul started his career at PetDag's retail business before becoming a Malaysian International Trading Corp Sdn Bhd (Mitco) trader, where he marketed petrochemical products in the Indonesian market.
During his tenure at Mitco, he became one of the youngest country managers appointed in Mitco and other Petronas divisions.
"From 2014 to 2018, he spearheaded the strategic negotiation that led to the formation of the joint venture between Petronas and Saudi Aramco in the Pengerang Integrated Complex, Petronas' largest downstream investment worth US$27 billion," the statement read.
Syed Zainal is currently vice-president of marketing for the downstream business of Petroliam Nasional Bhd (Petronas). He was appointed to that position in July 2017. He was appointed PetDag's CEO and MD in June 2018.
On his successor, Syed Zainal said: "Azrul has had an illustrious career in Petronas in the marketing and commercial segment, ranging from trading activities, mergers and acquisitions, to negotiations that will complement the dynamics of the business. With over 23 years of experience in [the] oil and gas business, I look forward to Azrul taking PDB (PetDag) to the next level of growth."
As vice-president of marketing for Petronas' downstream business and a member of PetDag's board, Syed Zainal will continue to oversee the marketing activities of PetDag.
In a separate stock exchange filing, the group announced that its current chief operating officer (COO) Aadrin Azly would be mobilised to lead a new division of PetDag on Jan 1, 2020.
"With the appointment of a full-time dedicated chief executive officer for PDB, the position of chief operating officer is no longer required. The incumbent is mobilised to lead a new division in PDB," the group said.