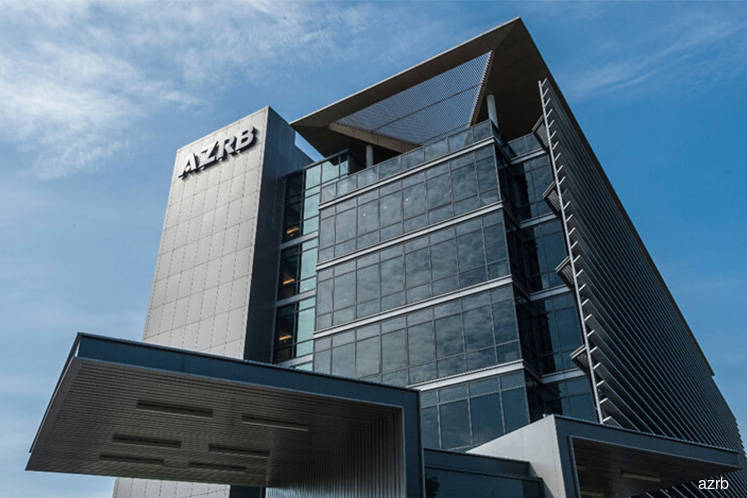 KUALA LUMPUR (May 31): Ahmad Zaki Resources Bhd's (AZRB) net profit for the first quarter ended March 31, 2019 slumped 59% year-on-year to RM3.73 million from RM9.13 million previously, on the back of reduction in revenues at all operating divisions except its concession division.
In a filing to Bursa Malaysia, AZRB said revenue for the quarter fell 16.72% to RM253.28 million from RM304.14 million a year earlier.
Earnings per share fell to 0.62 sen from 1.72 sen previously.
Reviewing its performance, AZRB said a general slowdown in nearly all of the divisions that the group operates in contributed to the lower performance in the current quarter compared to the same period in 2018.
AZRB said the recent job award in February 2019 from Petronas to build and refurbish its office complex in Kerteh, Terengganu, amounting to RM150.5 million was a signal that whilst the industry environment is challenging, the firm is able to remain competitive.
It said the group has RM2.94 billion of outstanding orderbook as at March 31.
AZRB said it intends to continue replenishing its orderbook whilst the current outstanding balance will be able to sustain it for the next two to three years.
"In addition to projects for the government, the group also tenders for projects in the private sector which in turn, keeps its clientele base sufficiently diversified. Additionally, the exemption of sales and service tax for construction services and building materials [is] expected to provide some cushion on depressing profit margins," it said.
AZRB said the concession division currently comprises a concession for the maintenance and facilities management of the IIUM Medical Centre in Kuantan, Pahang, which is expected to provide the group a stable recurring income over the years ahead.
"With the concession lasting until 2038, the division is expected to continue its positive contribution to the group for the foreseeable future, coupled with improving ancillary revenue from a growth in the hospital's utilisation," it said.
On its plantation segment, the firm said it expects crude palm oil prices to remain volatile in 2019, as the uncertainty in the global economy remains.
"As a result, the group is now concentrating efforts on implementing division-wide cost-cutting measures as well as continuously seeking avenues to operate more efficiently," it said.
AZRB said the property division will continue to focus on its ongoing developments, namely Puncak Temala in Marang as well as industrial park and residential developments in Paka, with new launches expected in 2019.
It said the division is expected to contribute positively to the group in the future, mainly deriving its unbilled sales from its current launches amounting to RM19.6 million.
At 12.15pm today, AZRB fell 2.35% or 1 sen to 41.5 sen with 800,500 shares traded.