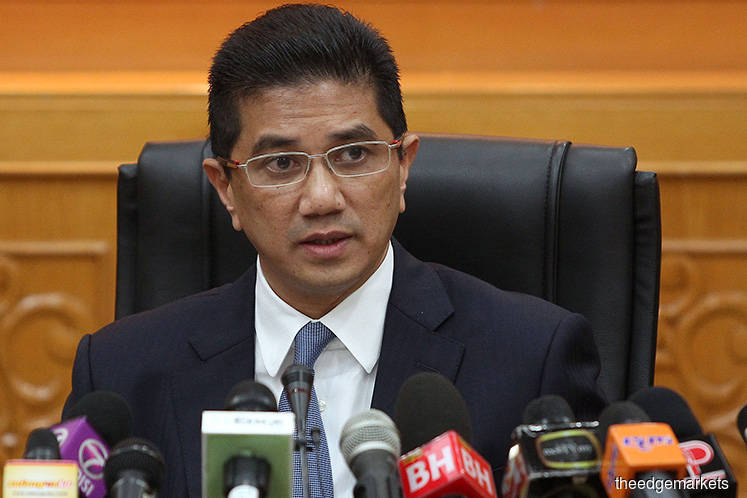 KUALA LUMPUR (March 21): Economic Affairs Minister Datuk Seri Mohamed Azmin Ali has given assurance that the new international airport to be built in Kulim, Kedah, will be entirely funded by the private sector.
"Yes, 100% (by private sector), the RM1.6 billion is the cost to build the airport, but it will be funded through private sector initiatives, because under the current economy, we need active involvement from the private sector," he told reporters at the Parliament lobby today.
"We have to look at the long-term opportunity to develop our Northern Corridor. Penang has an international airport at Bayan Lepas now, but its capacity cannot cope with the increasing traffic. The expansion available for the airport is limited as well because of lack of suitable land for further expansion," he said.
Mohamed Azmin also said it is necessary to have an international airport in the Northern Corridor to attract investment for the industrial sector there.
He said the new Kulim airport will complement its Penang counterpart.
"I don't think Kulim airport will have any impact (on Penang) as this is to complement whatever facility we have in Penang and also in Alor Setar now, we can see more investors are coming to Malaysia. But the policy of the current government is not to focus only in Klang Valley or Selangor or Johor, we want to bring more investors into the North and also other states," he said.
Mohamed Azmin said the Kulim airport project was approved in the Northern Corridor Implementation Authority (NCIA) chaired by Prime Minister Tun Dr Mahathir Mohamad and attended by Chief Minister of states at the Northern Corridor.