This article first appeared in The Edge Financial Daily, on January 16, 2019.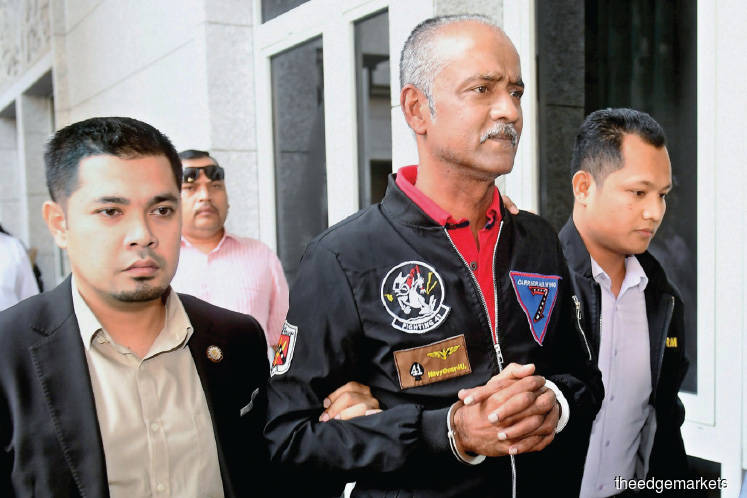 KUALA LUMPUR: Baling member of parliament (MP) Datuk Seri Abdul Azeez Abdul Rahim, and his brother, Datuk Abdul Latif Abdul Rahim, were arrested by the Malaysian Anti-Corruption Commission (MACC) yesterday and will be slapped with corruption and money laundering charges today.
In a statement yesterday, the MACC said the two of them were arrested at 4.30pm when they presented themselves at the commission's headquarters in Putrajaya for questioning.
"Next, the two of them will be charged at the Kuala Lumpur Sessions Court on Jan 16, 2019 [today], at 9am, under the MACC Act 2009 and The Anti-Money Laundering, Anti-Terrorism Financing and Proceeds of Unlawful Activities Act 2001," it added.
Abdul Azeez and Abdul Latif had previously been detained by the MACC in September and remanded for four days.
The Umno MP had served as the chairman of Lembaga Tabung Haji until he resigned from the position on May 23, 2018 shortly after the 14th general elections.
He told reporters at that time that MACC officers had "visited" his houses in Baling and Subang and office here a day earlier and seized RM500,000 in cash and RM1.2 million in various currencies.
His explanation was that part of the RM500,000 was to finance a humanitarian mission to Gaza that he had planned.
Another portion of the money taken by MACC officers, he had claimed, was meant for the Baling Umno division to be given to the constituents for Ramadan and Aidilfitri.
On Nov 30, 2018, Tabung Haji had lodged two police reports against Abdul Azeez and the fund's former chief executive officers Tan Sri Ismee Ismail and Datuk Seri Johan Abdullah, as well as four senior management staff over alleged misuse of funds and wrongful conduct in a corporate deal.