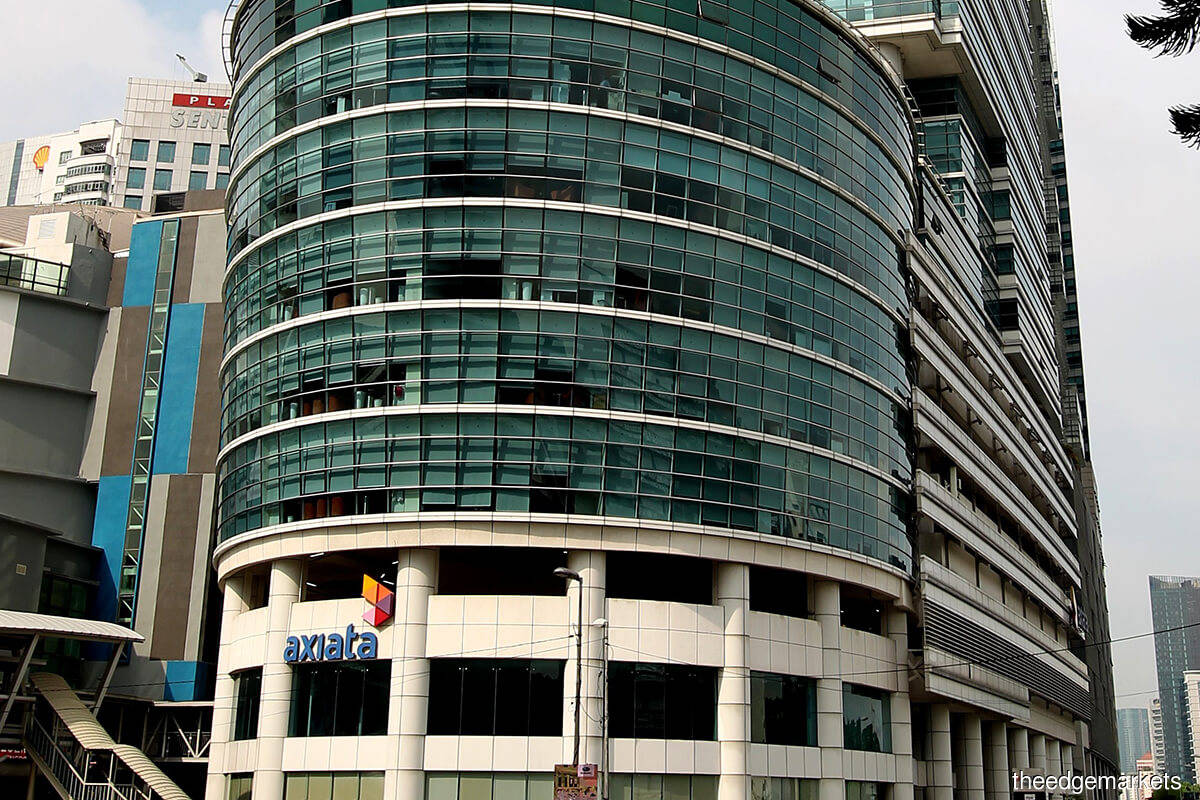 KUALA LUMPUR (Sept 28): The share price of Axiata Group Bhd failed to react positively to the announcement by the group that it was disposing of a 5% stake in its Indonesia-listed subsidiary PT XL Axiata Tbk (XL) to Ferrymount Investments Ltd (FIL) for 1,440 billion rupiah (RM423.5 million) or 2,700 rupiah per share.
Shares in Axiata were down three sen or 0.74% at RM4 in early trade on Tuesday, with 238,400 shares traded.
The proposed disposal will see Axiata's stake in XL trimmed to 61.5% from 66.5% currently.
In a report on Tuesday, JF Apex Securities was, nevertheless, positive on the deal as it believes the proposed disposal will allow XL and Axiata to partner with FIL, Procap Partners Ltd and Tiga Investments Pte Ltd and access their expertise and experience in digital and technology services.
"The disposal could provide XL with access to business partnerships of Procap and Tiga Investments and place XL in a better operational footing," the research firm said, noting that Tiga Investments is an active investor in the technology sector and in Indonesia.
"Besides, the principals of Procap and Tiga Investments have extensive knowledge, experience, business partnerships and investments in Indonesia, as well as in global capital markets," said JF Apex Securities.
"Through Procap's and Tiga Investment's linkages to the Indonesian digital ecosystem, XL will be able to actively engage and further develop its digital and value-added services to offer its current base of 58 million customers," it added.
JF Apex Securities estimated that the disposal will lift Axiata's total cash to RM7.4 billion and reduce its gearing level to around 1.8 times net debt/earnings before interest, taxes, depreciation and amortisation (EBITDA) assuming that the disposal will be paid in cash.
"We are keeping our FY21 earnings per share (EPS) forecast as the deal will have little impact on [Axiata's] earnings," the research house said, maintaining its "buy" call on the stock with a RM4.53 target price (TP).
PublicInvest Research, meanwhile, said its projected core earnings and sum-of-the-parts-(SOTP) based valuation are not expected to be materially affected by the disposal.
"Although the group would raise some RM423.5 million, we believe much of the proceeds will be reinvested in developing the local Malaysian telecommunications infrastructure network,"it noted. The research house has a "neutral" call on Axiata and a TP of RM4.
Read also:
Axiata unit to sell 5% stake in Indonesia-listed XL Axiata to Ferrymount for RM423.5m