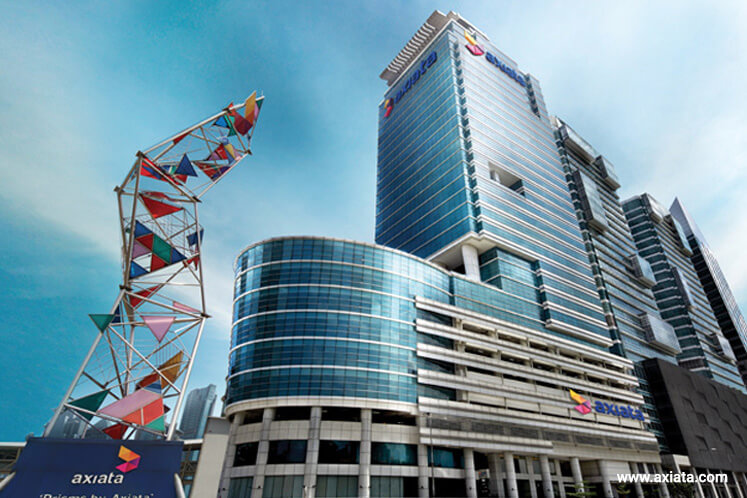 KUALA LUMPUR (Aug 30): Axiata Group Bhd's 62.4%-owned subsidiary edotco Group Sdn Bhd announced its biggest expansion plan to-date with the proposed acquisition of 13,000 towers in Pakistan for US$940 million to solidify its position as one of the largest independent tower companies in the world.
In a statement today, edotco said it, together with Pakistan-listed Dawood Hercules Corp Ltd (DH Corp), is acquiring the towers from Pakistan Mobile Communications Ltd (PMCL).
DH Corp, with a market capitalisation of US$600 million, is one of Pakistan's largest conglomerates with a varied business portfolio which includes fertilisers, foods, chemical storage and handling, trading, energy — including independent power production, renewables and petrochemicals.
The proposed deal follows edotco's recent acquisition of Tanzanite Tower Private Ltd and its 700 towers in June.
Today, edotco said Tanzanite has entered into an agreement with PMCL to acquire the latter's tower subsidiary Deodar Private Ltd and its portfolio of over 13,000 tower assets.
As part of the transaction partnership, DH Corp will be investing a 45% equity stake in edotco Pakistan Pte Ltd, which in turn owns Tanzanite, with the remaining 55% controlling stake to be held by edotco.
The total transaction consideration for the proposed acquisition will be funded through a combination of external local debt of US$600 million and an equity split of US$174 million by edotco and US$166 million by DH Corp for their respective stakes.
Subject to the customary and regulatory conditions precedent being fulfilled, the acquisition is scheduled to be completed in the fourth quarter of 2017.
With its existing portfolio of over 26,000 towers owned and operated across six countries, the move will effectively place edotco as the eighth largest independent tower company and second largest multi-country tower operator globally.
The acquisition will lead edotco to have a portfolio of approximately 40,000 towers being operated and managed across the region, comprising some 32,000 owned and operated with a further 8,000 towers managed through a range of services provided.
edotco chief executive officer (CEO) Suresh Sidhu said the acquisition of Deodar is a critical part for the company's growth strategy and ambition to position edotco as the leading independent telecommunications infrastructure services provider in Asia.
"With DH Corp as our partner, we are confident in the potential of the market in Pakistan and will continue to demonstrate our long-term commitment to supporting the development and enhancement of the country's telecommunications infrastructure," he said.
As the majority shareholder of edotco, Axiata's president and group CEO Tan Sri Jamaludin Ibrahim said the group supports the proposed transaction, which will further elevate edotco's position as a leading independent tower company globally and bring strong financial accretion to the company.
"It will also help create a more balanced portfolio for edotco in having three operations of significant size and nature which are Malaysia, Bangladesh and Pakistan," he said.