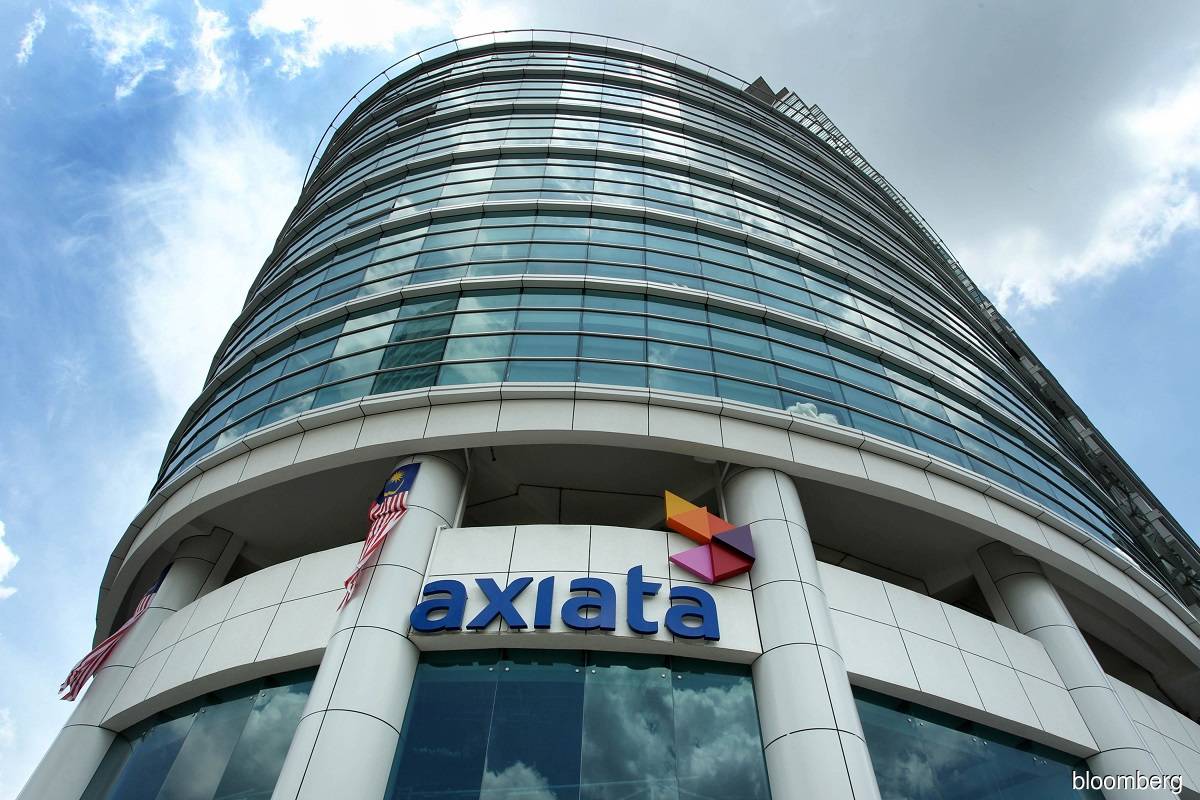 KUALA LUMPUR (Feb 25): Axiata Group Bhd fell into the red, posting a net loss of RM255.96 million, in its fourth quarter ended Dec 31, 2020 (4QFY20) from RM332.56 million recorded in the previous year on the back of accelerated depreciation and write-off of assets.
In a filing exchange, the multinational telco said its revenue fell slightly by 1.5% to RM6.26 billion from RM6.27 billion due to lower revenues reported by its Malaysia, Indonesia and Nepal operations.
Meanwhile, Its earnings per share fell to 2.8 sen from 3.6 sen in the previous year.
The group has also declared a second interim dividend of five sen per share to its shareholders, bringing a total dividend of seven sen per share for the year compared with the total 9.5 sen a year earlier.
For the full-year period (FY20), the group's revenue fell 1.5% to RM24.2 billion against RM24.58 billion in the previous year as pandemic-related lockdowns posed distribution challenges and affordability in operating markets.
Despite the drop in revenues, Axiata said group earnings before interest, taxes, depreciation and amortisation (EBITDA) grew 1.1% to RM10.7 billion on the back of revenue (ex-device) growth at Dialog3, Robi4 and Smart5 with operating expenditure savings of RM745 million.
Commenting on the group's earnings, Axiata president and group chief executive officer Datuk Izzaddin Idris said threading with cautious optimism into the year, the group is focused on conserving cash mainly via capex efficiencies and disciplined efforts to manage costs across the group whilst also taking steps to build a war chest for new normal growth opportunities.
"On that note, it is encouraging to see better-than-expected results for FY20, with revenue and EBITDA holding steady despite extenuating externalities. Our high cash balance of RM7.2 billion gives us confidence to navigate uncertainties and move quickly to capture growth and expansion opportunities.
"We made the mission critical decision to bite the bullet and accelerate 3G shutdowns across the group to enhance network resilience for what will be a dynamic and digitally intensive future," he said in a statement.
Moving forward, the group expects the industry to continue to grapple with challenges such as network capacity demand, government-led initiatives and ongoing regulatory uncertainties mainly stemming from prolonged Covid-19 impacts.
"FY21 will focus on relentless execution of the refreshed Axiata 5.0 strategy. Our emphasis will be on reaping group synergies and going full throttle on operational excellence to strengthen our resilience for the long haul," he said.
The group also pledged to continue to support Malaysia's aspirations such as JENDELA and Malaysia Digital Economy Blueprint (MDEB) in its ambition to raise the country's capacity in the shift towards a digital economy and to leverage IR4.0 opportunities.
"On the 5G announcement on Feb 19 under the MDEB, Celcom continues to engage MCMC, the industry and all other stakeholders on the establishment and intended operations of the SPV to ensure the successful roll-out of 5G infrastructure," he concluded.
The company guided its FY21 headline KPI to be in the low single digit for revenue and EBITDA growth.
At noon break today, Axiata's share price closed seven sen or 2.06% higher to RM3.47, valuing the company at RM31.2 billion.
Read also:
Axiata to announce partnership for digital banking licence bid soon, says CEO
Govt's 5G SPV a potential positive for edotco's Malaysia business, says Axiata