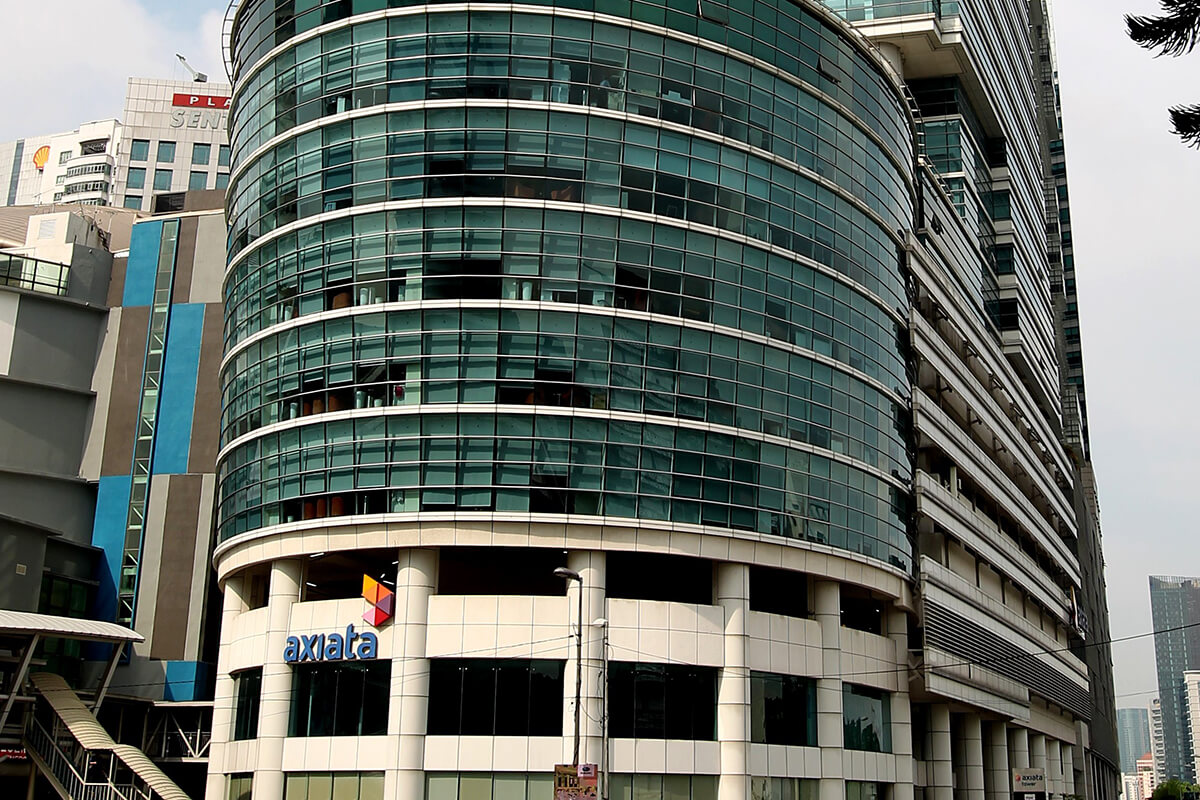 KUALA LUMPUR (Nov 27): Axiata Group Bhd's net profit nearly doubled, or was up 96.9%, to RM352.99 million or 3.8 sen per share in the third quarter ended Sept 30, 2020 (3QFY20), from RM179.27 million or two sen per share in the previous corresponding quarter, thanks to higher earnings before interest, taxes, depreciation and amortisation (EBITDA) as result of lower depreciation and amortisation, plus narrower foreign exchange loss and tax.
Quarterly revenue, however, slipped about 1.6% to RM6.11 billion from RM6.21 billion in 3QFY19 due to decline in all operating companies, except mobile operations in Bangladesh, Sri Lanka and the infrastructure segment, according to a filing with Bursa Malaysia today.
The telco did not declare dividends for 3QFY20.
On a quarterly basis, the company saw its net profit quadrupled (up 341.1%) from RM80.02 million or 0.9 sen per share, while revenue grew 5.5% from RM5.79 billion in 2QFY20.
Axiata attributed the improved quarter-on-quarter earnings to the easing of lockdowns and accelerated demand for data, resulting from the higher topline growth.
For the cumulative nine months ended Sept 30, its net profit, however, plunged 44.8% to RM621.12 million from RM1.12 billion last year, while revenue slid by 2.1% to RM17.94 billion from RM18.32 billion.
The company attributed the earnings contraction for the nine-month period to higher depreciation and amortisation, foreign exchange loss and lower one-off gains partly offset with lower tax.
Year to date, Indonesia recognised a one-off gain on sale and leaseback of telecommunication towers of RM450.7 million, as opposed to last year's one-off gain on disposal of non-strategic investments and disposal of rights of investment in India for a total of RM511.5 million.
On prospects, its president and group chief executive officer (CEO) Tan Sri Jamaludin Ibrahim said 4QFY20 has become challenging again as some countries including Malaysia have reimposed lockdowns.
"This has affected many businesses and customers, consequently impacting our business too. There's also heightened competition especially in Indonesia," he added.
In fact, the company is anticipating a low single-digit percentage decline for revenue as he reiterated that capital expenditure (capex) guidance for the year will be less than RM6 billion, said its deputy group CEO Datuk Izzaddin Idris in a virtual press conference today.
"The telco industry is very much key in the current environment. I keep using this example, 'the bridge between providers and services and consumers'.
"Telcos are… I wouldn't want to use the word resilient because we are affected by the lower revenue, less consumption, less registration, but we will be able to weather through the storm. We believe, in that telco spectrum, edotco, for example, is much more resilient compared to the MNOs (mobile network operators)," said Izzaddin.
Nonetheless, given Axiata's strong performance, margin expansion and uplift in free cash flow, Jamaludin said the group's balance sheet experienced one of its best times with a cash balance of RM10.7 billion.
"After paring down some debts in the fourth quarter, we still expect to end the year with a healthy debt profile and cash of around RM6 billion. This gives us a huge cushion to weather most pandemic and economic scenarios," Jamaludin added.
At midday break, shares of Axiata were up seven sen or 2.09% at RM3.42, valuing it at RM31.36 billion. Some 2.67 million shares were traded.
Read also:
Axiata soars after reporting two-fold rise in 3Q net profit
No rush to list edotco although it is ready for IPO, says Axiata