This article first appeared in The Edge Financial Daily, on November 18, 2019.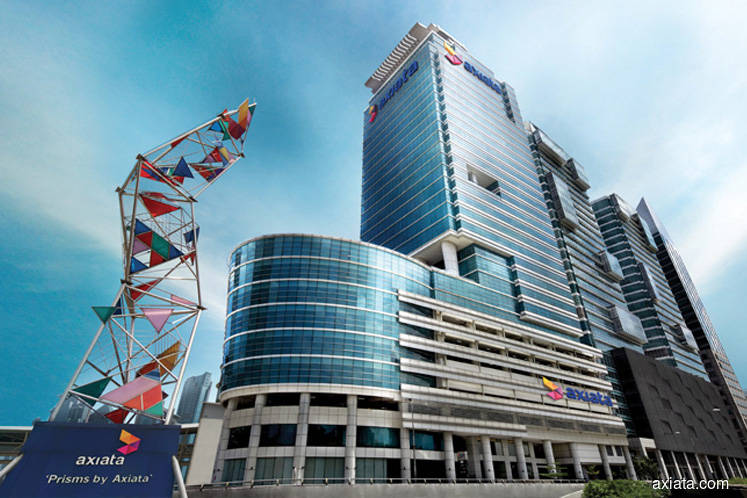 Axiata Group Bhd
(Nov 15, RM4.27)
Maintain hold with an unchanged target price of RM4.35: We expect Celcom's service revenue growth to be muted in the forecast second half of 2019 (2H19F) (1H19: -4.2% year-on-year [y-o-y]; +1.9% y-o-y ex-wholesale) due to tight competition. In the low- to middle-end post-paid segment, peers raised their data/video quotas in June to September.
 
Celcom reacted with its new Xpax XP Lite plan in the middle of September (RM38/RM58: 5GB/12GB, 3GB video, unlimited calls). Prepaid competition has also been intense, with plan enhancements/new aggressive offers by Digi/Tune Talk. On the cost front, we see lesser one-off LTE (long-term evolution) network cost in 2H19 (second quarter of 2019 [2Q19]: RM15 million) but direct expenses should also rise as 2Q19 included RM50 million in reversals.
XL's 3Q19 mobile service revenue grew a healthy 4.2% quarter-on-quarter (q-o-q) (+18.4% y-o-y), led by data monetisation and strong ex-Java growth. Earnings before interest, taxes, depreciation and amortisation (Ebitda) rose 5.5% q-o-q (+19.9% y-o-y) with the margin rising above 40% for the first time since 4Q17.
However, its core net profit fell 4% q-o-q to 214 billion rupiah (3Q18: -60 billion rupiah) due to higher depreciation, interest cost and effective tax rates. While competition picked up in 3Q19, it cooled off in October, with XL on course to post forecast financial year 2019 (FY19F) core net profit of around 800 billion rupiah to 900 billion rupiah (FY18: -9 billion rupiah), its highest since FY13.
While Robi's (Bangladesh) service revenue growth should stay healthy (1H19: +11.3% y-o-y), we see minimal earnings in 2H19F, suppressed by the rise in turnover tax from 0.75% to 2% since April.
More positively, we believe Dialog's (Sri Lanka) earnings would recover after being hit by the Easter Sunday bombing incident, while Smart's (Cambodia) earnings would continue to grow as competition remains benign.
In a The Edge Malaysia weekly interview (Sept 23), Axiata Group Bhd's chief executive officer said the edotco initial public offering (IPO) may be revisited "more seriously" early next year, especially if there is a need to raise funds for a large acquisition, though other funding options are also available.
We estimate Axiata's 63% stake in edotco may be worth RM4.57 billion (50 sen/share), based on eight times enterprise value (EV)/Ebitda. However, we think an IPO may not be so soon, as edotco has the capacity to raise RM1.8 billion to RM2.7 billion of debt (net debt/Ebitda: two to three times); sufficient for it to acquire 4,000-6,000 towers.
We believe Axiata's 2H financial year 2019 (2HFY19F) earnings are unlikely to positively surprise due to challenges in Malaysia and Bangladesh. Its FY20F EV/operating free cash flow of 15.9 times is at a 10% premium to the Asean telecommunications average.
A key upside risk is stronger-than-expected earnings improvement at Celcom, Robi and XL. Key downside risks are more intense competition in its various operating markets and regulatory risks in Bangladesh and Nepal. — CGS-CIMB Research, Nov 14