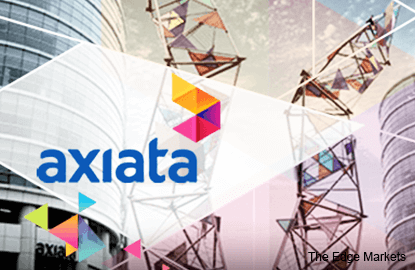 KUALA LUMPUR (April 12): Axiata Group Bhd has completed the acquisition of an 80% stake in Nepal-based Ncell Private Ltd, the number one mobile telecommunication network operator there.
In a filing with Bursa Malaysia today, Axiata said the terms of the sale and purchase agreement (SPA) were met for the US$1.365 billion transaction. Axiata said the transaction had obtained approvals regulators in Nepal and Malaysia.
In December last year, Axiata said the company via its wholly-owned subsidiary Axiata Investments (UK) Ltd signed the SPA with TeliaSonera UTA Holdings BV and SEA Telecom Investments BV for the acquisition of a 100% stake in Reynolds Holding Ltd.
Reynolds held an 80% stake in Ncell then. In ringgit terms, the US$1.365 billion transaction was worth approximately RM5.91 billion, according to Axiata's announcement then.
The remaining 20% stake in Ncell was originally held by Niraj Govinda Shrestha (NGS). NGS transferred the stake to Sunivera Capital Venture Pvt Ltd prior to the completion of Axiata's Ncell stake buy.
Today, Axiata president and group chief executive officer Datuk Seri Jamaludin Ibrahim said Ncell "represented perfect expansion opportunity" for Axiata to expand globally.
Jamaludin said Axiata via Ncell planned to offer high-speed data connectivity to cater for the young and maturing Nepal market.
"The unique mix of a controlling stake of a well-managed number one player in a healthy, growing market presents Axiata the perfect expansion opportunity of its footprint.
"The addition of Ncell into the Axiata network of mobile operators marks yet another significant milestone for the group, in terms of solidifying our strong hold in the South Asian region," he said.