This article first appeared in The Edge Financial Daily, on May 6, 2019.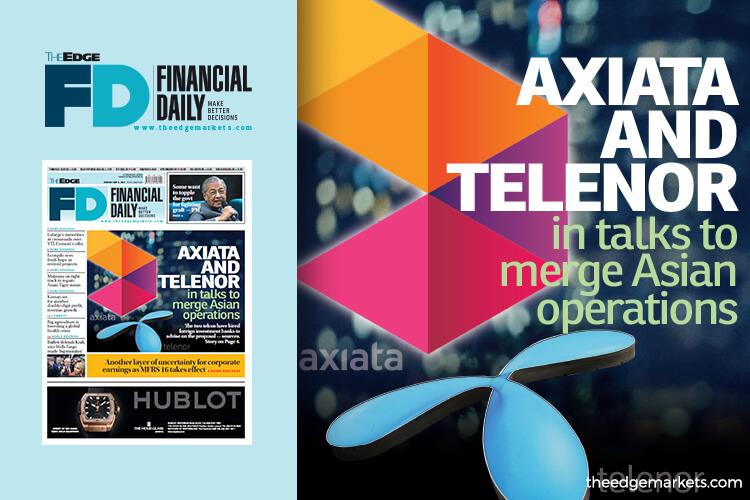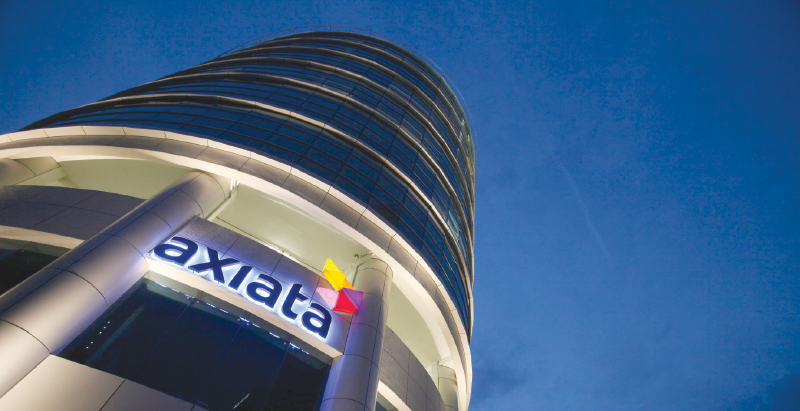 It is learnt that post-merger, Axiata will be a shareholder of the merged entity, which is expected to be an investment holding company that owns the enlarged regional mobile service operation. Photo by Reuters
KUALA LUMPUR: Two Asian telco giants — Malaysia-based Axiata Group Bhd and Norwegian Telenor Group — are in talks to merge their operations in Asia.
In terms of geographical presence, Axiata has a wider footprint. While the two mobile service operators both have a presence in Malaysia, Thailand, Myanmar, Bangladesh and Pakistan, Axiata also operates in India, Sri Lanka, Nepal, Cambodia and Indonesia where Telenor is not present.
The negotiation also involves Axiata's operations in Cambodia, Indonesia and Sri Lanka, apart from countries where both have a presence, according to sources familiar with the merger talks.
However, the value of the merger is not known as of now.
Axiata's 80% stake in Nepal's NCell Private Ltd is not on the negotiating table. The reason could be concerns over the tax issue it faces in Nepal after the recent RM1.45 billion capital gains tax bill that Axiata was required to stomach, said the sources. However, it is not sure if Telenor is keen on Axiata's Indian operation.
In Malaysia, Axiata wholly owns Celcom Axiata Bhd while Telenor controls a 49% stake in DiGi.com Bhd.
The substantial shareholders of Axiata are Khazanah Nasional Bhd — the single largest shareholder with a 37.16% stake — Permodalan Nasional Bhd with 18.42%, and the Employees Provident Fund with 16.16%, according to its annual report 2018.
The two telcos have already hired foreign investment banks to advise on the merger and acquisition exercise, the sources said. Should the merger talk materialise, it would be a mega merger in Asia that involves at least 300 million mobile subscribers.
Other major telcos, which have regional presence here, include Veon Ltd, Singapore Telecommunications Ltd, Vodafone Group plc and Bharti Airtel Ltd.
Mergers in the telco industry are not that surprising, according to analysts, given the tough operating landscape that features cut-throat competition, razor-thin profit margin and heavy capital expenditures that eat into shareholders' dividends. Mergers will improve economies of scale and help to share investment burden and high fixed costs.
It is learnt that post-merger, Axiata will be a shareholder of the merged entity, which is expected to be an investment holding company that owns the enlarged regional mobile service operation. Axiata will also continue holding the 80% stake in NCell and its equity interest in Axiata Digital Services Sdn Bhd, in which Mitsui & Co Ltd has taken up a minority stake.
When Axita announced last Friday that Mitsui had taken up the stake in Axiata Digital, it did not reveal the value of its stake. What it did reveal was that the investment establishes a pre-money enterprise value of US$500 million (RM2.07 billion) for the core digital business of Axiata Digital.
The core digital business includes Boost, the e-wallet service; analytics.data.advertising (ada), the largest independent digital agency in the region; and Apigate, an emerging global application programme interface platform provider.
In an interview with The Edge Malaysia weekly in February, Khazanah managing director Datuk Shahril Ridza Ridzuan said Khazanah's portfolio will have a 70:30 split, with 70% of its assets falling under the "commercial" basket that is used to fulfil its long-term asset growth target.
Axiata Group Bhd, CIMB Group Holdings Bhd, UEM Sunrise Bhd and its remaining 26% stake in IHH Healthcare Bhd are in the "commercial" pool that it will monetise, if the right value exists.
The remaining 30% will be its "strategic" basket, which, he said, fulfils a strategic role in the country's development and encompasses Telekom Malaysia Bhd, Tenaga Nasional Bhd, Malaysia Airports Holdings Bhd, Malaysia Airlines Bhd as well as Iskandar Investment Bhd.