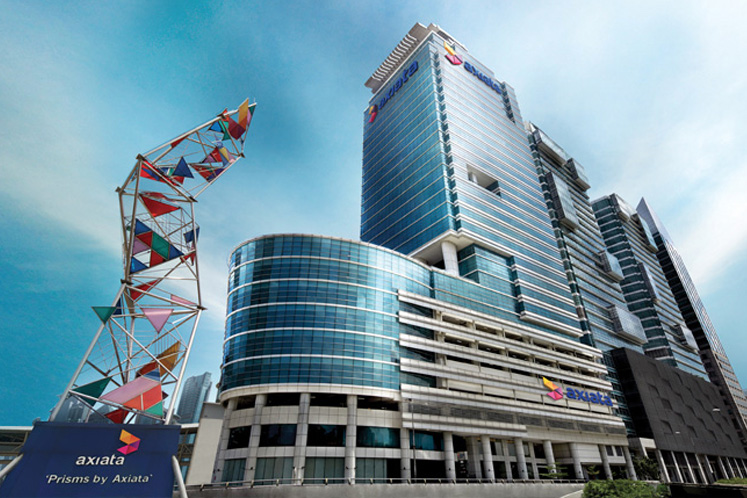 KUALA LUMPUR (Feb 15): Axiata Group Bhd has sold its 28.7% stake in Singapore-listed M1 Ltd to Keppel Corp Ltd and Singapore Press Holdings Ltd (SPH) at the offer price of S$2.06 or RM1.65 billion in total.
The telco will gain approximately RM126.5 million from the divestment, which was held via its wholly-owned unit, Axiata Investments (Singapore) Ltd (AISL), to Konnectivity Pte Ltd, a special purpose vehicle formed by Keppel and SPH, Axiata said in a statement today.
The offer price represented a premium of 26% of M1's last traded price of S$1.63 on Sept 21, 2018 when the offer was made but only a 0.98% premium to its last closing price of S$2.04 today. The stock had surged to S$2.11 on Sept 28, but steadily declined since late December last year.
In its stock exchange filing, Axiata said the cash proceeds from the disposal is intended for general corporate purposes and/or the repayment of existing debts.
"Axiata has made the decision to accept the offer due to the need for capital reallocation, new priorities in line with its vision to be the next generation digital champion by 2022 and investments required to achieve that.
"The group also prefers not to be a minority investor in a potentially privatised company, making the investment illiquid," Axiata said in the statement.
Axiata stressed that it would require continued investments in all its operating companies to capitalise on their current strong market positions.
"This is in addition to supporting the transformation of all of Axiata's mobile-centric operating companies into digitally converged companies, while at the same time continuing to provide moderate dividends to its shareholders," Axiata said.
The investments include the modernisation of the group's IT network and infrastructure, digitalisation of its operations and investments into new growth areas especially in Home and Enterprise segments, it added.
"Axiata also expects to participate in industry consolidation if opportunities arise, and possible acquisitions in new growth areas over the mid- and long-term in some of its footprint countries," the group said.
Keppel and SPH, which made the pre-conditional voluntary general offer for all the remaining M1 shares that they did not own, has a waiver from the Singapore stock exchange that will allow them to take M1 private if the free float falls below 10%.
Axiata's President & Group Chief Executive Officer Tan Sri Jamaludin Ibrahim said, "It is actually not an easy decision for us. We like our investment in M1 and believe in its long-term future. At the same time, we need to undertake a major reprioritisation and make better use of our capital to chart a new chapter for the group, in line with our new vision whilst also further enhancing our shareholders' value.
"I also wish Keppel and SPH the best of luck in the new phase of growth and the new chapter for M1."
Keppel and SPH previously jointly held a 32.8% stake in M1, which is the third largest player in Singapore's telco market.
Shares in Axiata closed down one sen today at RM3.94 to give the group a RM35.74 billion market capitalisation.