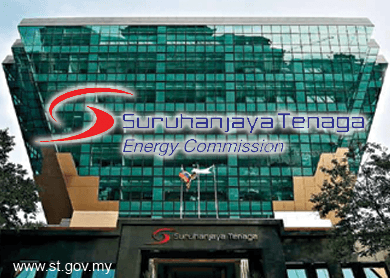 KUALA LUMPUR (Jan 29): The Association of Water and Energy Research Malaysia (AWER) has questioned the Energy Commission (EC) on why it is not exercising its power regarding the delay in the construction of the Tanjung Bin 1000MW and Jimah East 2000MW power plants, even when it has the law on its side.
In a press release today, AWER president Piarapakaran S highlighted the Energy Commission Act 2001 and the Electric Supply Act 1990 (Amended 2001) has clearly outlined the functions and powers of the EC.
He noted that Section 4(f) of the Electricity Supply Act 1990 stated the EC has to ensure the licensees are able to finance the awarded project.
He also highlighted that in normal circumstances, a bidder that fails to secure financing within a stipulated timeframe will generally lose the award.
"Based on Section 4(f) of Electricity Supply Act 1990 and business norms, the power purchase agreement (PPA) must have a clause for the cancelation of the agreement, when the project winner fails to secure financing for the project within a stipulated timeframe," he said.
He said this is in line with the functions of the EC under the act, to ensure electricity supply security is not breached and no unnecessary cost is passed to electricity tariff due to the incompetence of the licensee.
"Now, why is it so difficult for Energy Commission to act in line with the laws, when dealing with Tanjung Bin and Jimah East power plant delay issues? What is blinding the EC's judgment?" Piarapakaran asked.
AWER had previously suggested the Jimah East award to 1Malaysia Development Bhd (1MDB) be cancelled, so a new competitive bidding for the combined cycle gas turbine (CCGT) power plant can be called.
It had also suggested additional costs due to the delay be fully borne by either 1MDB, or by the cabinet and ministry officials who had allowed the extension.
On Tanjung Bin, Piarapakaran said the contractor should be subjected to a penalty for the delay, adding that the contract can be terminated, should the issues remain unresolved.
"Why is the EC dragging its feet to ensure Tanjung Bin bears all the additional cost incurred, due to the delay?" he queried.
He added that the reluctance on the EC's part to penalise those responsible for the delays is contradictory to the government's idea of consumer-friendly power purchase agreements.
"The delays related to Jimah East and Tanjung Bin have been with the EC for a few months. It only proves the Energy Commission has failed numerous times, to carry out its duties outlined in Energy Commission Act and Electricity Supply Act," he said.