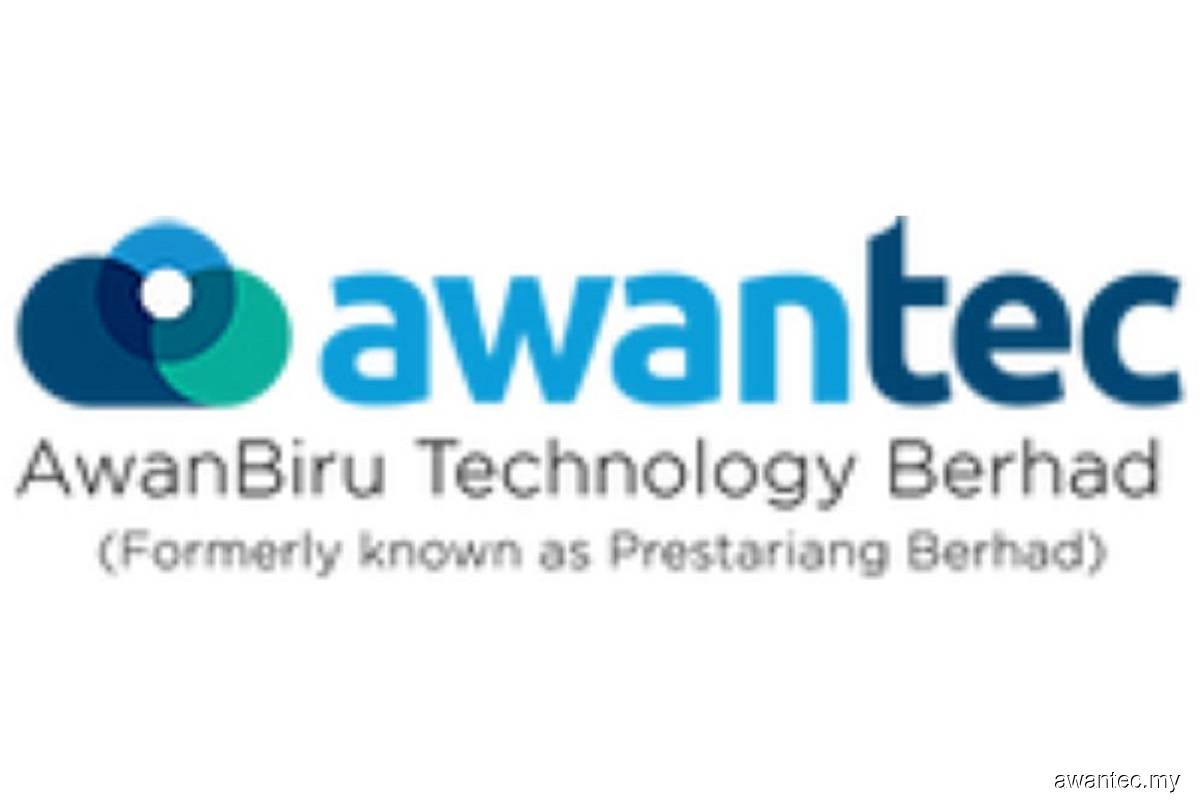 KUALA LUMPUR (Jan 6): AwanBiru Technology Bhd (Awantec), formerly known as Prestariang Bhd, is collaborating with Huawei Technologies (Malaysia) Sdn Bhd to drive and promote the adoption of Huawei Cloud and Artificial Intelligence (AI) products and services in the public sector.
Under this collaboration, Huawei will act as Cloud and AI Service Provider, offering its cloud products and services such as infrastructure as a service (IaaS), platform as a service (PaaS), software as a service (SaaS), and anything as a service (XaaS), according to a filing with Bursa Malaysia today.
Awantec, on the other hand, will act as Managed Services Partner (MSP) and drive demand and adoption for Huawei's products and services.
The collaboration, for which both signed a memorandum of understanding today, is expected to have a positive impact on the group's future earnings, said Awantec.
In a separate statement, Awantec president and group chief executive officer (CEO) Dr Abu Hasan Ismail said this is a strategic alignment for the firm to be in the forefront of cloud computing to address the government's call to raise the country's digitalisation capabilities.
"This partnership will be judged by three things: how we work together as a team; the speed we hit the ground to take advantage of the new business landscape; and finally, how successful we are in transforming our customers' digitalisation ambitions," he added.
"Together with Huawei, we look forward to opening opportunities, training and building technical and competent talent teams here in Malaysia. We have built our reputation as a trusted partner of the government and we want to continue to do so when the nation embarks on its first cloud policy," he said.
Meanwhile, Huawei Malaysia CEO Michael Yuan said that as a global technology leader with deep and wide-ranging expertise in Cloud and AI, Huawei is well suited to provide the technology and services needed to drive the digitalisation of Malaysia's public sector.
"Cloud computing, as we know, is the backbone of digital transformation. Paired with AI, these technologies will introduce greater flexibility, agility and resilience to processes within Malaysia's public sector," Yuan said, adding that this will also serve to propel the country's digital economy forward.
At 2.38pm, shares of Awantec fell 10.5 sen or 10.77% at 87 sen, valuing it at RM611.57 million. Some 54.27 million shares were traded. Earlier this morning, the stock fell as much 29% or 27.5 sen at 70 sen. Still, the counter has risen some 116% from 36 sen a year ago.