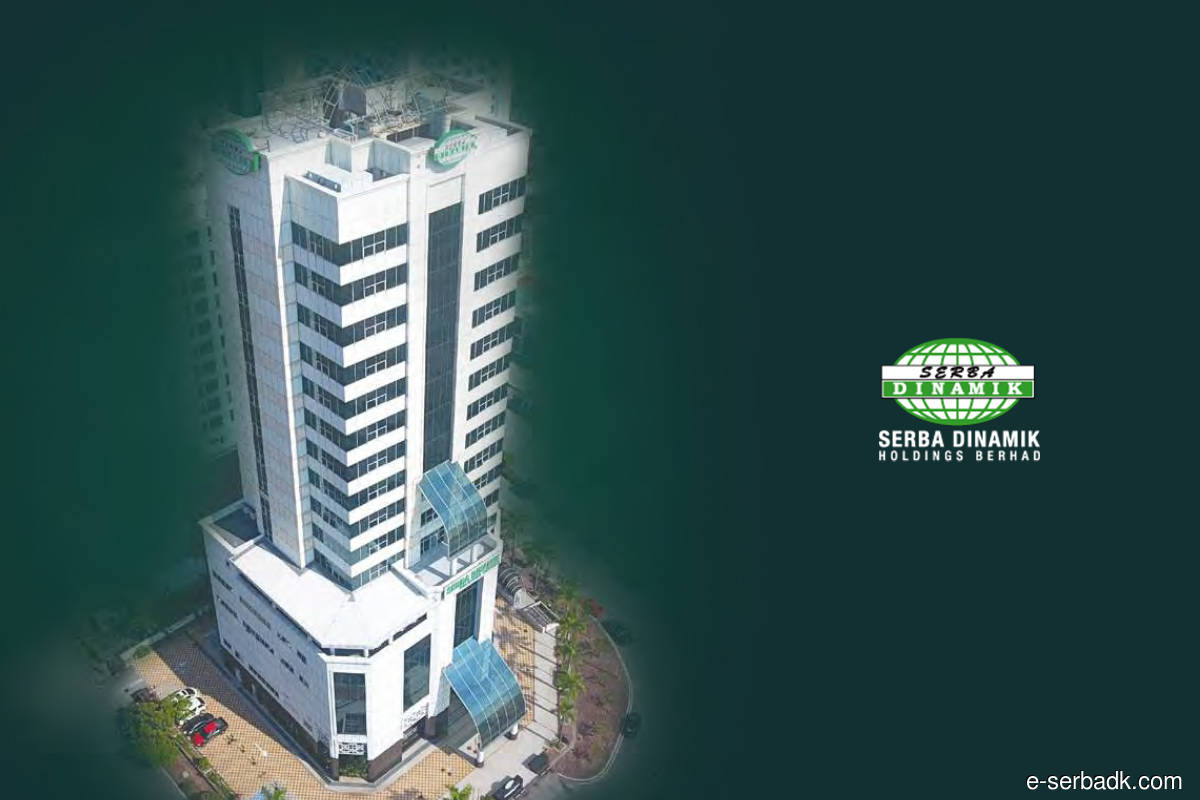 KUALA LUMPUR (June 11): Serba Dinamik Holdings Bhd co-founder Datuk Awang Daud Awang Putera, who stressed he is confident in the company's prospects, sold more shares.
The latest filing to Bursa Malaysia shows Awang Daud had on Thursday (June 10) sold 4.3 million more shares in Serba Dinamik, which was in the limelight after its external auditor KPMG raised audit discrepancies to the tune of RM4.54 billion in late May.
Meanwhile, Employees Provident Fund (EPF) also sold 617,800 shares on the same day, according to company filings.
EPF is the second institutional fund that has sold shares after the audit issues. 
Kumpulan Wang Persaraan (KWAP) has trimmed its stake to 4.53%, after selling 26.18 million shares between May 31 and June 1.
The two parties have been selling shares in the company, although Serba Dinamik's share price has fallen sharply. 
Serba Dinamik's share price sank to a new low of 60.5 sen today, falling 3.5 sen or 5.47%, valuing the group at RM2.24 billion. The counter has plummeted over RM1 or 62.42% from May 25, when the audit issue was first revealed to the investing public.
With the latest disposal, Awang Daud is left with 62.49 million shares or 1.67% in the company, from 2.24% or 75.29 million shares prior to the audit issue revelation.
EPF's latest disposal meanwhile has further reduced its stake to 9.89% or 366.79 million shares in the company, from 10.18% or 377.7 million on May 27.
However, Serba Dinamik's two largest shareholders, Datuk Dr Mohd Abdul Karim Abdullah and Datuk Abdul Kadier Sahib, both bought more shares in the company.
Mohd Abdul Karim, who is also group chief executive officer, purchased five million shares on May 31, raising his stake to 27.07% or one billion shares.
Abdul Kadier, meanwhile bought 11 million shares between June 2 and June 4, thus upping his stake to 16.25% or 602.9 million shares.
The spotlight has also been casted on Abdul Kadir as he proposed to remove KPMG as the external auditor, but he called off the proposal later.
Read also:
Awang Daud: I sold Serba Dinamik shares due to margin call