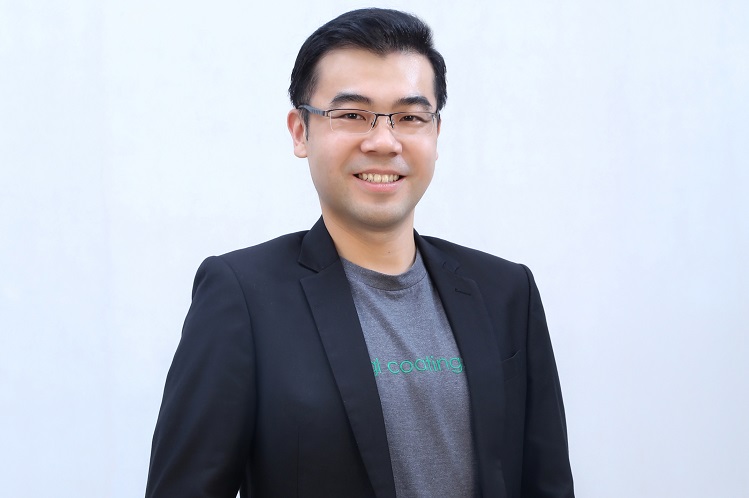 Keong Chun Chieh, IGL Coatings CEO and founder
Ecoclean Pure, a sanitiser produced by IGL Coatings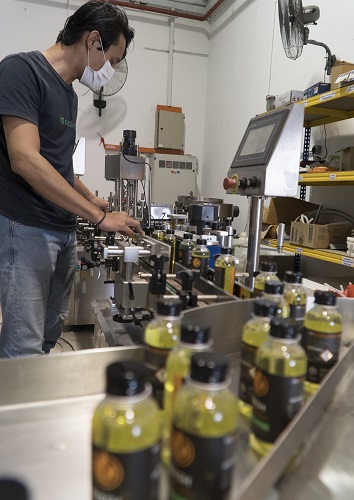 When the movement control order (MCO) was first announced on March 16, like most businesses, IGL Coatings only had one day to make arrangements with staff to work remotely, as well as organise production facilities for the immediate closure on March 18. 
Its CEO and founder Keong Chun Chieh says they rushed departmental meetings, project statuses, prioritised implementing work-from-home policies, sent out emails to their network worldwide on the situation and reached out to government agencies for clarification on the continuation of work for essential businesses.
"We were worried as our future was so uncertain and so was our ability to continue to provide for our employees and business owners worldwide who depend on us," he tells Enterprise.
IGL Coatings is a multi-award winning, homegrown Malaysian company that specialises in nanotechnology and eco-friendly coatings and cleaning products. Its products, which are primarily for the automotive aftermarket, are distributed and exported to 50 countries around the world, with its main markets being in North America, China, Taiwan and Southeast Asia.
However, the company decided to pivot its business to produce sanitisers and was thus, allowed to continue operations during the MCO with limited staff and strict policies in place. 
Keong says the original intention was to cater to the demand for sanitisers in China, but when the number of those infected with the Covid-19 virus rose in Malaysia, local demand increased drastically.
"We expedited our in-house R&D (research and development) to produce Ecoclean Pure, our plant extract and alcohol-based sanitiser, in line with World Health Organisation (WHO) recommendations and we dedicated our production facilities to the sole production of Ecoclean Pure," says Keong.
"Sanitisers have always been part of our existing business of coatings, cleaning and maintenance products. While most of our products work to clean a surface, a dedicated surface sanitiser that specifically addressed coronaviruses only emerged in February 2020."
Prior to launching Ecoclean Pure, Keong says they wanted to target the hand sanitising segment, but it was already very saturated. So instead of competing with the larger brands which had cornered this market, IGL Coatings positioned Ecoclean Pure as a surface sanitiser.
"There weren't many similar products in the market and it was less competitive. Our product addresses the problem of sanitising door handles, trolley carts, grocery bags and parcels," he says.
Keong says the company made its surface sanitiser available directly to the public by offering a premium, natural sanitiser at an affordable price. Ecoclean Pure was well received on major e-commerce sites like Lazada, increasing demand and therefore, production significantly.
"The sales of Ecoclean Pure cushion us against the huge drop in revenue we experienced in terms of our core products. We are very lucky that we didn't suffer any losses and were able to sustain the livelihood of our employees," says Keong, adding that the company produces about 2,000 bottles (approximately 1,000 litres) of sanitisers a day.
Keong says he was also very concerned with some sanitisers that cropped up in the market that contain methanol, which is very toxic but 10 times cheaper than the common ethanol and isopropyl alcohol (IPA). But what was most surprising was the toxic chemicals that were added, such as biocides, in most over-the-counter disinfectants.
"These chemicals are known carcinogens which will affect our health in the long term and are commonly used in homes! This was one of the reasons we looked at formulating our own sanitiser.
"We formulated Ecoclean Pure using lab grade IPA with a purity of 99.9%, natural cucumber, aloe vera and green tea extracts, free from toxic chemicals and effective against bacteria, mould and viruses.
"The alcohol content is 75%, which is the optimum level in disinfecting the coronavirus as recommended by WHO and the Centers for Disease Control and Prevention (CDC)."
Aside from Malaysia, Ecoclean Pure is currently exported to North America, the UK, Australia, South Korea, Thailand and the Philippines. 
"Ecoclean Pure is just the beginning of our sanitation line, being the first defence for high traffic and easy-to-reach surfaces. We are currently developing Ecoclean Absolute, an eco-friendly, water-based nano-disinfectant which has the ability to disinfect and sanitise entire rooms, and Ecocoat Titan, a coating that will continuously disinfect surfaces for extended periods," says Keong.
"We look forward to launching our products in the near future to assist our IGL family worldwide in battling the pandemic. The sanitation products complement our existing products for the automotive aftermarket and home categories."
Taking the sanitisers one step further, Keong says the company has mobilised a campaign where IGL Coatings will donate one bottle of Ecoclean Pure (500ml) to frontliners for every set of three bottles of Ecoclean pure (500 ml) purchased on their website.
Keong says the company was genuinely surprised at the response to its product, especially on Lazada where its ranking improved tremendously, given that this is IGL Coatings' first sanitiser.
Ecoclean Pure opened up new market segments for the company and boosted its visibility, previously limited to the automotive aftermarket industry.
"To show our appreciation for the support of our product in Malaysia, we have donated about 2,000 bottles of Ecoclean Pure to our police, Red Crescent and medical personnel, our heroes on the frontlines.
"We hope that with this, our customers have an opportunity to give back to frontliners and people in need. If they would like to donate their entire purchase, they can email us at [email protected] to let us know."
The initiative starts tomorrow, May 1, and will run until May 31 or until the initial target of 100 bottles donated is reached.