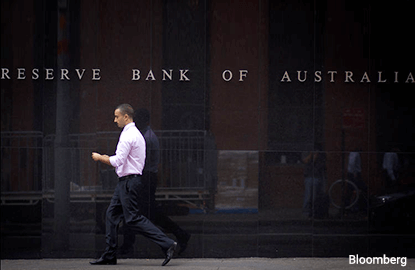 SYDNEY (April 4): Australia's central bank held rates steady for an eighth month on Tuesday, a widely expected decision as it attempts to balance red-hot housing markets and tepid consumer spending.
The Reserve Bank of Australia (RBA) kept rates at a record low of 1.5 percent following easings in August and May last year.
The RBA has been concerned about soaring risks in the country's frothy housing market, with Governor Philip Lowe recently signalling further cuts in interest rates were off the agenda.
Financial regulators have ratcheted up measures to curb house prices and tighten lending conditions for property investors, while the country's biggest banks have even raised mortgage rates for ordinary homebuyers.
"By reinforcing strong lending standards, the recently announced supervisory measures should help address the risks associated with high and rising levels of indebtedness," Lowe said in a policy statement on Tuesday.
Tuesday's statement highlighted the RBA's apprehensions about a soft labour market with a new reference to rising unemployment. The jobless rate is at a 13-month peak while employment has been skewed toward part-time work.
Lowe's comments surprised many Aussie dollar bulls, sending the Australian dollar down by about a quarter of a U.S. cent. It was last down 0.4 percent to a three-week low of $0.7573.
The futures market was barely convinced about the probability of a rate cut though. Investors are pricing in an 8 percent chance of an easing later in the year, up from 4 percent before the statement.
If the recent run of soft data continues and macroprudential measures work to restrain home prices, the RBA might see room to lower rates again.
"They're edging towards a more downbeat assessment of things," said JP Morgan economist Ben Jarman.
"They were pretty happy from the tailwind from global commodity prices and housing gave them a reason to be hawkish. But now, some of the activity side has subsided. It's a gradually evolving story about their assessment."
Data out this week showed retail sales unexpectedly fell in February, highlighting the soft underbelly of Australia's weak domestic demand.
TRADE SURPLUS
On the positive side, the RBA welcomed a return of some vigour to the global economy that has pushed up commodity prices, in particular coal and iron ore.
That has in turn provided a "significant boost" to Australia's national income, the RBA added.
Indeed, data out on Tuesday showed Australia's trade surplus ballooned in February, nudging the country nearer to its first current account surplus since the mid-1970s.
The massive turnaround in trade is boosting profits and tax receipts and has been welcomed by the RBA as a support for spending and investment.
Tuesday's data showed a trade surplus of A$3.57 billion ($2.72 billion) in February, more than double the previous month and far above forecasts of A$1.8 billion.
The improvement came even as bad weather undermined exports.
Cyclone Debbie this month brought massive flooding to an area of northern Queensland that accounts for well over half of Australia's exports of the coking coal used to make steel.
While the mines themselves do not seem to seriously damaged, rail lines that take coal to the ports have been. Some could be down for anywhere up to five weeks, which will likely curb export volumes in the second quarter.
On a brighter note, the supply disruption has lifted coking coal prices by around 15 percent at a time when contracts for the quarter are being hammered out and will provide some offset.