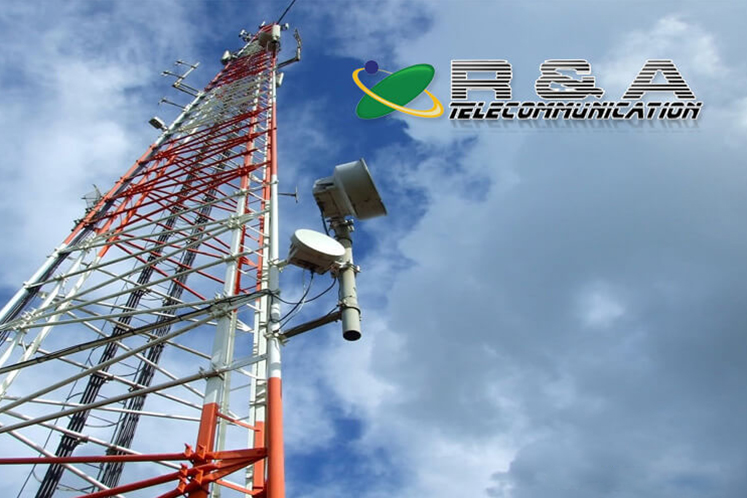 KUALA LUMPUR (Nov 16): R&A Telecommunications Group Bhd's external auditors Messrs Siew Boon Yeong & Associates have expressed an audit disclaimer of opinion on its audited financial statements for the financial year ended June 30, 2017 (FY17).
In a report filed with Bursa Malaysia today, its auditor said it was unable to ascertain the completeness of the recorded liabilites and related contingent liabilities as at June 30, 2017 arising from various legal proceedings to R&A's financial statements.
There was also not enough appropriate audit evidence to support the going concern basis of preparation of R&A's financial statements, it added.
"The ability of the group to continue as a going concern is highly dependent on the timely and successful formulation, approval and implementation of the proposed regularisation plan, the continuing support from their lenders and creditors, achieving sustainable and viable operations and generating adequate cash flows from its operating activities and the future projects," Siew Boon Yeong said.
It further warned that in the event that these are not forthcoming, R&A may be unable to realise their assets and discharge their liabilities in normal business operations.
"Accordingly, the financial statements may require adjustments relating to the recoverability and classifications of recorded assets and liabilities that may be necessary should the group be unable to continue as a going concern," it added.
Siew Boon Yeong took over as external auditors of the company following the resignation of Messrs SJ Grant Thornton in June.
Prior to its resignation, SJ Grant Thornton had in May expressed a disclaimer opinion in the company's audited accounts for FY14, triggering the Guidance Note 3 (GN3) criteria of the ACE Market listing requirements of Bursa Malaysia for the first time.
R&A, which is also classified as a Practice Note 17 (PN17) company, had submitted its proposed regularisation plan to Bursa in July. Among the components of its regularisation plan include a reduction of its existing share capital to set off its accumulated losses, a 30-to-1 share consolidation exercise, and a debt restructuring scheme involving the company and its wholly-owned subsidiary R&A Telecommunication Sdn Bhd (R&A Tele).
Also included in the regularisation proposal is a one-for-one share exchange between R&A and FRC Resources Bhd, followed by a private placement of 350 million new FRC shares and backdoor listing of FRC.
R&A triggered the GN3 criteria for the second time in August when it was unable to provide a solvency declaration to Bursa when R&A Tele defaulted payments of a combined RM31.32 million, resulting in winding-up petitions and summons against the subsidiary.
R&A has been undergoing a legal battle with R&A Tele since Oct 17, as the latter filed a writ of summons and statement of claim against R&A's founder and director Francis Tan Hock Leong in the High Court of Malaya in Kuala Lumpur for RM1.38 million.
On Oct 19, Nexgram Holdings Bhd and Tan — who held more than 10% stake in the company combined — had called for an extraordinary general meeting (EGM) to remove the entire board of directors.
On Nov 15, the company had sought legal action to declare the EGM notice as invalid.
Trading in R&A shares has been halted since Sept 14 last year due to its failure to submit its regularisation plan within the stipulated timeframe.