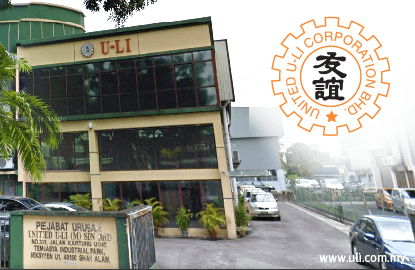 KUALA LUMPUR (Oct 21): A licensed audit partner was found guilty in the Kuala Lumpur Sessions Court today for abetting United U-Li Corp Bhd in making a misleading statement in its audited results for the financial year ended Dec 31, 2004 (FY04), which resulted in an inflation of about 26% in United U-Li's reported profit before tax that year.
According to a statement by the Securities Commission Malaysia (SC), Yue Chi Kin, 47, was sentenced to one year's jail term and was ordered to pay RM400,000 in default of six months' imprisonment for the offence.
This is the first case, where the SC had brought an auditor to court for abetting a public-listed company in making a misleading statement to Bursa Malaysia Securities Bhd.
Yee was, at the material time, the audit partner of Messrs Roger Yue, Tan & Associates, which audited United U-Li's financial results for FY04.
He was charged in April 2009, and the trial commenced in March 2011, said SC.
In sentencing Yue, Sessions Court Judge Datuk Ahmad Zamzani Mohd Zain said public interest is a paramount consideration for offences of this nature, the statement read.
He added that such an offence should not be underestimated, in order to maintain investors' confidence and market integrity.
SC said Yue's case is the latest in a series of convictions obtained by the SC, in cases involving the submission of false and misleading statements to Bursa Malaysia and the SC.
In September, the High Court affirmed the imprisonment sentence of one year, and a fine of RM300,000 was meted out by the Sessions Court against two independent directors of Transmile Group Berhad, for a similar offence following their trial.
In April, the Court of Appeal held that a total sentence of 18 months imprisonment had to be served by a former chief executive officer of Inix Technologies Holdings Bhd (Inix), for submitting false information to the stock exchange and for providing false information in Inix's prospectus.
The jail term was imposed, in addition to a fine of RM1.1 million imposed on the CEO.
Two other directors of Inix were required to serve a total of 12 months imprisonment and a fine of RM325,000 each, with respect to false disclosures; while a Senior Accounts Executive of the company was required to serve 12 months imprisonment sentence and imposed a fine of RM350,000 for abetting the CEO in carrying out the offences.
(Note: The Edge Research's fundamental score reflects a company's profitability and balance sheet strength, calculated based on historical numbers. The valuation score determines if a stock is attractively valued or not, also based on historical numbers. A score of 3 suggests strong fundamentals and attractive valuations.)