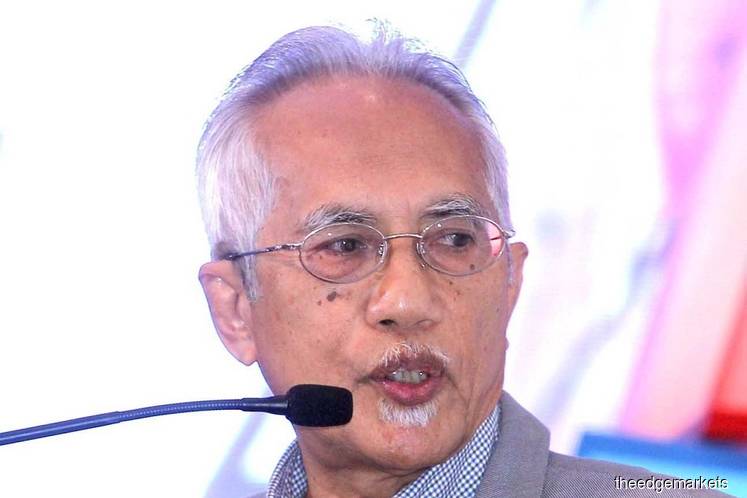 KUALA LUMPUR (Jan 9): Bersatu supreme council member A Kadir Jasin (pictured) is of the view that the Malaysian Anti-Corruption Commission's (MACC) release of audio recordings pertaining to conversations involving ex-PM Datuk Seri Najib Razak and wife Datin Seri Rosmah Mansor, former MACC chief Tan Sri Dzulkifli Ahmad, a foreign dignitary and several other individuals could cost the graft busters their integrity if the recordings were not first verified.
"Don't just expose it to make waves and to create a sensation. Investigations must be done and actions must be taken. Or else people will not believe it.
"The MACC could lose its integrity and be accused of slander," he wrote in a Facebook post yesterday.
Kadir is also prime minister Tun Dr Mahathir Mohamad's special adviser on media and communication affairs.
Another Bersatu supreme council member, Rais Yatim is also concerned about the MACC's latest action.
"Some of the exposé in the MACC phone conversations audio could become substantive pieces of evidence in the presently ongoing 1MDB trial.
"Could it not be prejudicial in publicising it just now? Many of us who are basic practitioners think so.
"Of what purpose is this? We are not told," he wrote in tweet.
In a media conference yesterday, MACC chief Latheefa Koya said the recordings took place between Jan 5 and July 29, 2016, adding that the MACC received the items recently, in the new year.
She, however, declined to reveal from whom, how or in what form the commission received the recordings but said she believed they were related to SRC International Sdn Bhd.
Another company, 1Malaysia Development Bhd (1MDB), was also referred to in some parts of the conversations that were played out to the media.
See also: Phone recordings show abuse of power, fabrication of evidence — Latheefa