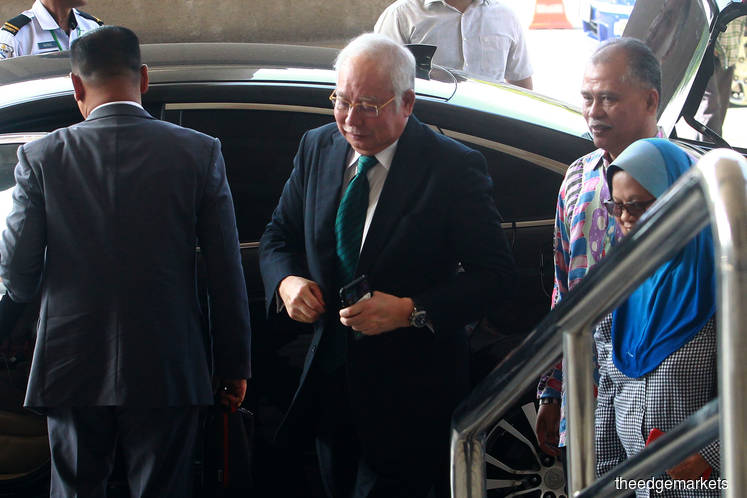 Datuk Seri Najib Razak arriving at the Kuala Lumpur Court Complex for the 1MDB audit report tampering trial today. (Photo by Patrick Goh/The Edge)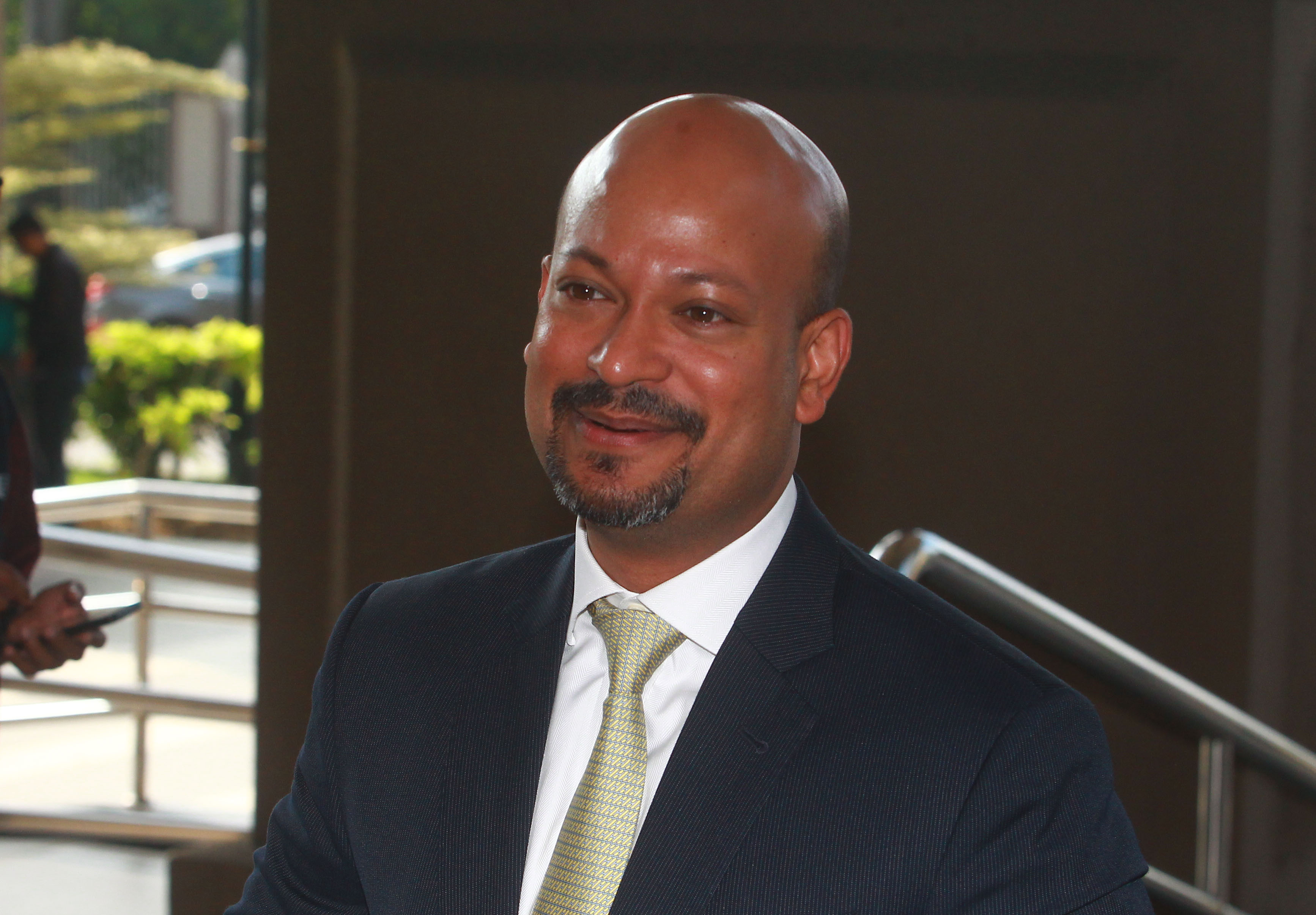 Former 1MDB CEO Arul Kanda Kandasamy, the co-accused in the audit report tampering case, at the Kuala Lumpur Court Complex today. (Photo by Patrick Goh/The Edge)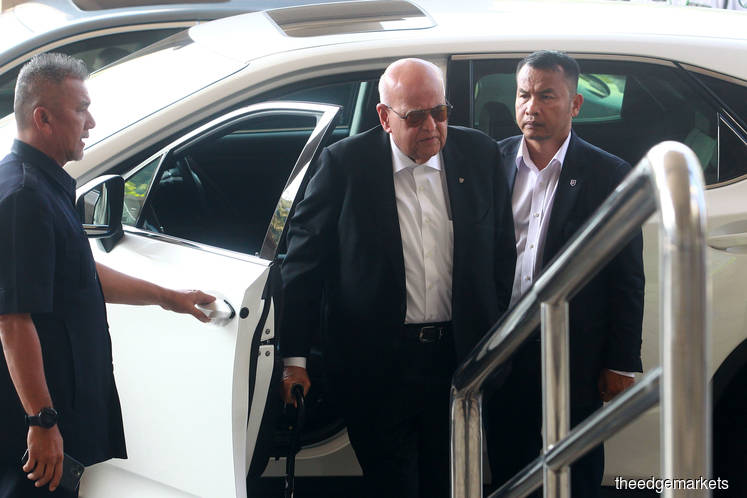 Senior deputy public prosecutor Datuk Seri Gopal Sri Ram arriving at the Kuala Lumpur Court Complex today. (Photo by Patrick Goh/The Edge)
KUALA LUMPUR (Nov 20): The prosecution in the 1Malaysia Development Bhd (1MDB) audit report tampering trial of Datuk Seri Najib Razak and former 1MDB CEO Arul Kanda Kandasamy is now playing an audio recording of a coordination meeting on Feb 24, 2016, which was chaired by the then-chief secretary to the government, Tan Sri Ali Hamsa.
Ali, who is the prosecution's fourth witness, recognised the voice in the beginning of the recording as his, and also identified the voices of former Auditor-General Tan Sri Ambrin Buang, Najib's then-chief private secretary Tan Sri Shukry Mohd Salleh, former Finance Ministry deputy secretary general Datuk Seri Dr Mohamad Isa Hussain and Saadatul Nafisah Bashir Ahmad, a former director of audit from the National Audit Department.
Ali can be heard saying in the audio recording that the meeting is held to go through the audit report and verify certain things.
"We are here not to do investigations," Ali was heard saying, adding that a police report would be lodged later.
The meeting, as testified by the witness yesterday, was to remove certain portions of the 1MDB audit report as Najib had allegedly told Ali and Ambrin two days prior that he was not satisfied with the report.
Ali said some of the amendments included deleting fugitive businessman Low Taek Jho's presence at board meetings relating to Terengganu Investment Authority (TIA) before the Islamic Medium Term Notes (IMTN) were issued.
The witness had said the National Audit Department had found that as Low — better known as Jho Low — does not hold any role in 1MDB, which TIA had morphed into, his presence was in question.
"Shukry requested for this issue to be removed in the 1MDB audit report, taking into account the sensitivity and to prevent it from being manipulated by the opposition party," Ali testified yesterday.
Most parts of the audio recording are not audible but the prosecution had prepared a rough transcript, which senior deputy public prosecutor Datuk Seri Gopal Sri Ram described as very bad, to which Najib's lead counsel Tan Sri Muhammad Shafee Abdullah agreed.
The audio recording of the meeting is said to be two hours and 45 minutes long.
For more stories on the 1MDB audit report tampering trial, click here.