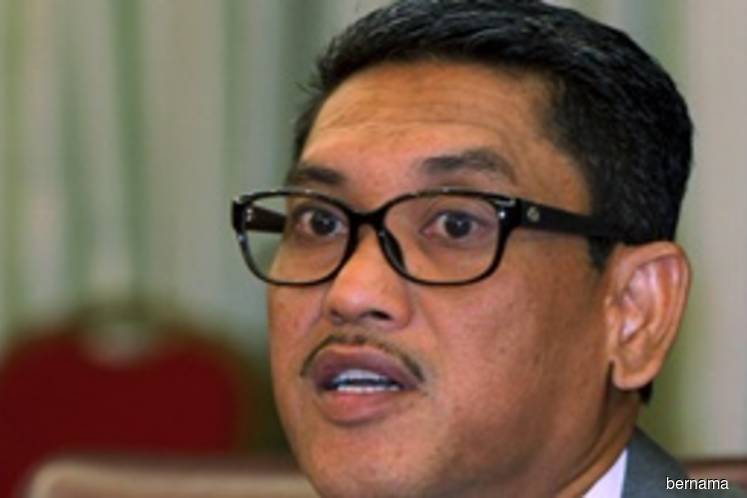 IPOH (April 22): The audio recording criticising Menteri Besar Datuk Seri Ahmad Faizal Azumu and linking him with another State Executive Councillor will never weaken or split the State leadership.
Senior Exco member Asmuni Awi said the recording, which has since gone viral, had instead strengthened the ties among the 10 executive councillors as a family.
The recording, lasting four minutes and 22 seconds, featured several people discussing the Menteri Besar's performance.
According to the State Islamic Religion and Education, Rural and Entrepreneur Development Committee chairman, all Pakatan Harapan (PH) State Assemblymen as well as their respective party leaders stood firmly behind and fully supported the leadership of the Menteri Besar.
"In response to all the doubts, we hereby express our unwavering support to the leadership of the menteri besar as the head and leader of the state PH and as the menteri besar helming the PH Government in Perak," he said.
Asmuni (Amanah-Manjoi) said this at a press conference, which was also attended by nine other Exco members, outside the State Legislative Assembly sitting at the Perak Darul Ridzuan Building here.
He also vowed to put the people's agenda as a priority to ensure the overall improvement of Perak's economy and well-being.
He described the audio recording, which has gone viral since last Wednesday, as a "divide and rule" act and propaganda as well as due to envy towards the PH Government's leadership in Perak.
PH currently occupies 30 seats in the Perak state assembly,with DAP having 18, Amanah six, PKR four and Bersatu two. The opposition sees Barisan Nasional having 25 seats, PAS three as well as one Independent.