This article first appeared in City & Country, The Edge Malaysia Weekly, on June 24, 2019 - June 30, 2019.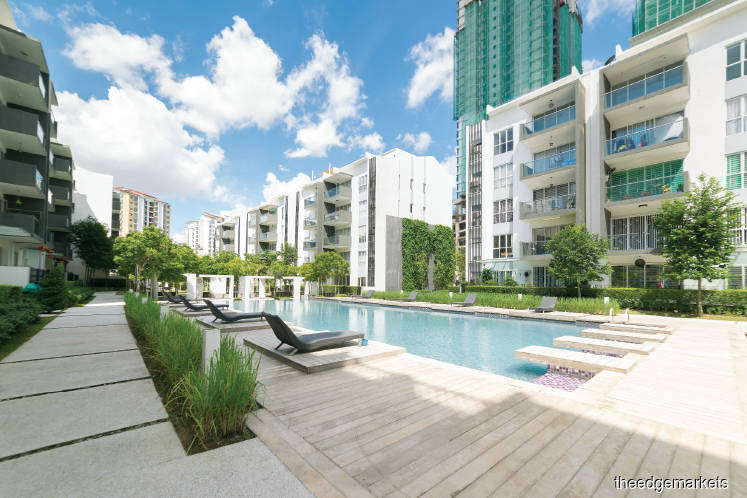 This year's auction market is more active with more properties put up for auction than in the past few years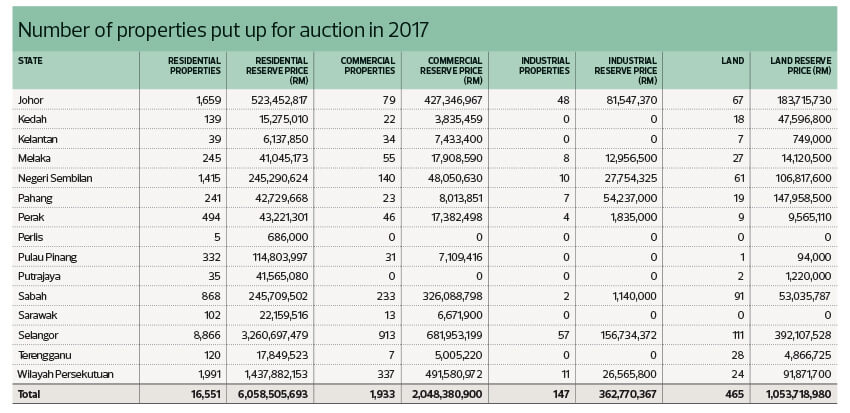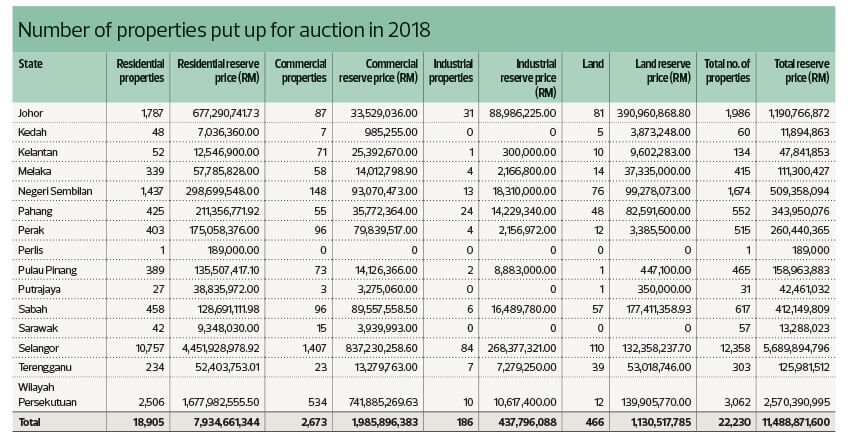 This year's auction market is more active with more properties going under the hammer than in the past few years. However, the take-up rate is lower as most bidders are buying for their own use rather than as an investment, say auctioneers.
"The financial institutions want to acquire a more transparent auction process for bidders to bid online and offline," says Ng Chan Mau & Co Sdn Bhd business director Low Chee Hian.
"We see a slight increment of online bidders this year compared with the past few years, whereby about 40% of the bidders prefer to bid online while 60% prefer to walk in to bid," Low adds.
Meanwhile, Property Auction House Sdn Bhd's Danny Loh says that not only is bank financing difficult to obtain, the yield is also not attractive compared to fixed deposits, which are almost risk free.
"Properties that are listed for auction generally have a reserve price that is 10% to 20% lower than the market price. The prices of units that remain unsold after the first auction are usually lowered by about 10% for the second auction," he says.
Based on Property Auction House's data, the number of properties put up for auction last year totalled 22,230, with a total reserve price of RM11.48 billion. Residential properties accounted for 18,905 of these, most of which were located in Selangor (10,757), Kuala Lumpur (2,506), Johor (1,787) and Negeri Sembilan (1,437).
A total of 2,673 commercial properties were put up for auction, followed by 466 pieces of land and 186 industrial properties.
Low and Lou note that most of the properties coming up for auction are located in the Klang Valley and Johor Baru.
"These properties comprise medium to high-end condominiums and old retail lots located in less popular shopping malls," says Low.
"More people are showing interest in auction properties as auctioneers have created more awareness about properties being put up for auction," says Loh.
"They [auctioneers] have also invested in online bidding systems so they can reach out to a wider range of buyers. Hence, buyers need not come to the auction venue — all they need to do is press a bidding button on their mobile phone. This is much faster, more efficient and convenient for individuals who cannot attend the auction."