This article first appeared in The Edge Malaysia Weekly, on March 18, 2019 - March 24, 2019.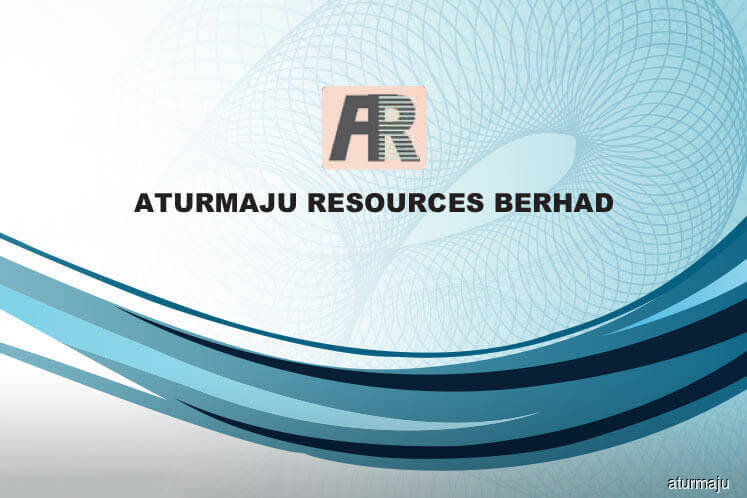 LITTLE-known Sabah timber firm Aturmaju Resources Bhd, which diversified into information technology last June, could be adding to its stable. The company is on the verge of acquiring a controlling stake in a local off-grid solar operator, sources say.
"Aturmaju is looking to acquire at least 50% plus one share in a solar company. A material announcement could be made anytime this month," a source familiar with the matter tells The Edge.
The target firm, which is privately owned, is said to have secured a large-scale solar panel contract worth over RM100 million from a local university in the north.
"The acquiree was awarded a 30-year concession by the local university to undertake a 5mw solar panel project at one of its campuses. All the electricity generated will be for the university's own consumption," says an industry source.
Although this is the first and only major contract clinched by the target firm, sources say there are more to come as the university operates three campuses in the northern states.
"This is only the first of possibly three phases," says the industry source.
It is estimated that the capital expenditure allocation for the solar panel project is RM20 million to RM30 million. On an annualised basis over 30 years, the contract is expected to provide Aturmaju with RM3 million in annual revenue.
Listed on the Main Market of Bursa Malaysia, Aturmaju's diversification into IT includes software solutions, trading of computer hardware and software, systems integration and enterprise resource planning (ERP) development.
Before the diversification last year, the group was principally involved in the manufacture of wood products, including sawn timber and veneer, the hire of scows and tugboats for transporting round logs and wood products around Tawau's waterways as well as contracting for timber-related projects.
A return to the black after 10 years
Last year marked a new milestone for the company as it bounced back into profitability, delivering its strongest results in a decade. The group recorded a net profit of RM4.2 million in the financial year ended Dec 31, 2018 (FY2018) against a net loss of RM3.6 million a year earlier. Revenue was also a third higher at RM15.3 million.
Aturmaju CEO (Investment & Technology) Datuk Larry Liew attributed the "best-ever" figures in 10 years to the group's newly acquired IT businesses.
"We expect to maintain the earnings growth trajectory as it will be supported by our yearly recurring-income business such as the ERP with YESS that was announced in January this year as well as other IT and Internet of Things-related contracts that we are very confident of securing in 2019," he says in a Feb 26 press statement.
Aturmaju has been actively seeking opportunities to expand its revenue streams, and in January finalised a business contract — renewable annually — with Yes's Comm Enterprise Sdn Bhd (YESS), which is expected to contribute an estimated RM20 million to its top line every year.
As per a memorandum of understanding, Aturmaju is to collaborate on a new retail business model and supply YESS' five retail outlets with an inventory tracking system.
Another MoU was signed in March between its technology arm, ARB Development Sdn Bhd, and Perkasa Selalu Sdn Bhd to jointly develop an intelligent modern lifestyle project in Kuala Selangor.
Under the MoU, which is valid for six months, ARB Development is to provide smart home engineering systems integration, procurement and commissioning for a proposed contract value of RM78 million.
Aturmaju made its foray into IT when it was awarded a project to design, develop, instal and support ERP solutions. ERP solutions are enterprise software platforms that electronically capture, store, manage and process information in real time.
As at Nov 7 last year, the group had secured three ERP projects from third-party clients with a total estimated unbilled value of RM4.4 million. The group is also in advanced discussions with another three prospective clients to secure additional IT projects focusing on the provision and/or maintenance of ERP solutions with a total estimated project value of RM9 million.
ARB Development was established in 2010, and, according to Aturmaju's website,  it is "the fastest and strongest growing ERP software provider".
"In more than seven years, ARB Development has built numerous and ideal ERP software suites of applications that manage core business processes such as sales, purchasing, accounting, human resources, customer support, CRM [customer-relationship management] and inventory. It is an integrated system as opposed to individual software designed specifically for a business process," it says.
Year to date, Aturmaju's share price has gained 26%. The counter closed at 36.5 sen last Thursday, valuing the company at RM37 million.
Save by subscribing to us for your print and/or digital copy.
P/S: The Edge is also available on Apple's AppStore and Androids' Google Play.