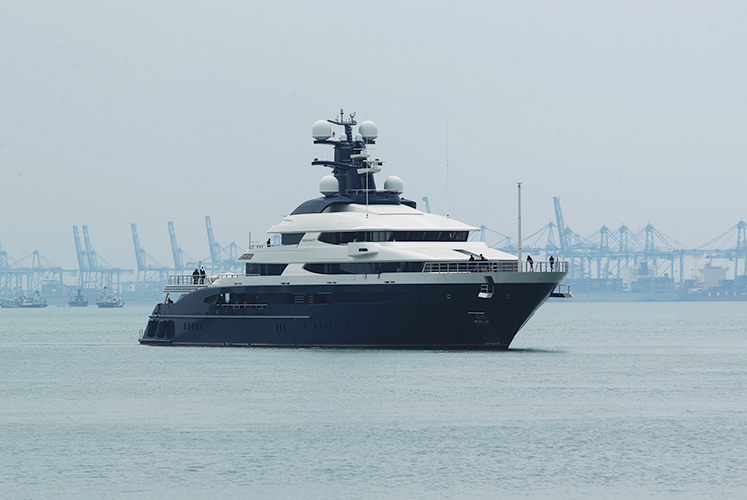 MEDIA RELEASE
THE YACHT "EQUANIMITY"
We are pleased to report, on behalf of the Government of Malaysia, the arrival this afternoon in Pulau Indah, that is, within our waters, of the yacht "Equanimity".
The yacht was seized by the Indonesian authorities in Bali on 28 February 2018 on the application of the US Department of Justice (DoJ). The seizure was done at the initiative of the DoJ, which asserted ownership of the yacht on behalf of Malaysia and 1MDB because monies belonging to us were used to purchase it.
As a result of the Mutual Legal Assistance Treaties ("MLAs") between Indonesia, the US and Malaysia which were activated recently, sensitive and delicate negotiations were conducted at the highest levels of different agencies in the three countries to accomplish this feat. Among our agencies involved in this operation were the Royal Malaysia Police, the Royal Malaysian Navy, the MACC and Chambers.
We would like to express our profound gratitude to the Governments of Indonesia and the US, especially the Republic of Indonesia Police (POLRI) in extending cooperation and collaboration to us to enable this to be accomplished.
Chambers has invoked the Admiralty jurisdiction of the High Court of Malaya at Kuala Lumpur against the yacht, and on 6th August 2018, the Court issued a Warrant of Arrest against it. Accordingly, the "Equanimity" is properly seized under the laws of Malaysia.
Tommy Thomas
Attorney General
7th August 2018