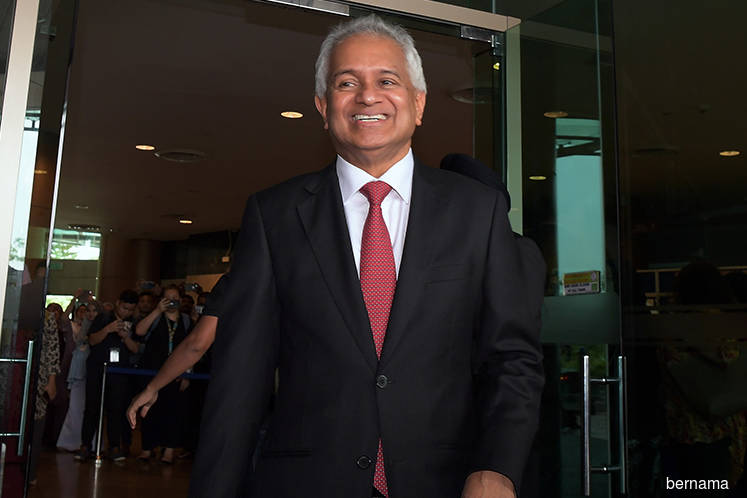 KUALA LUMPUR (Feb 12): Attorney-General (AG) Tommy Thomas wants the trial of former prime minister Datuk Seri Najib Tun Razak on seven charges involving SRC International Sdn Bhd funds, totalling RM42 million, to commence on Feb 25. 
Thomas informed the High Court here today that he will write a letter to the Court of Appeal (COA) President this afternoon to expedite the hearing of an appeal by Najib against the prosecution's withdrawal of the certificate of transfer of his seven charges.
Thomas said the prosecution would ask the Court of Appeal to render the appeal to be heard as quickly as possible and will write a letter to the COA president for an early hearing date.
"If they (defence) were sincere and genuine in their appeal, why (do) they want to delay the trial. We (prosecution) don't want to delay the trial," he said when the case came up for mention before judge Mohd Nazlan Mohd Ghazali.
Thomas said today was supposed to be the first day trial of Najib's SRC case, but had been postponed yesterday when the Court of Appeal allowed Najib's application to temporarily postpone the trial, pending the disposal of his appeal.