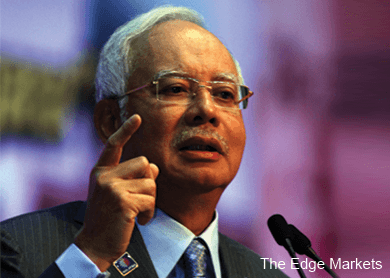 KUALA LUMPUR (Aug 10): Prime Minister Datuk Seri Najib Razak's son has implored Malaysians to stop attacking his father, saying that it will only hurt the country, Utusan Malaysia reported today.
Describing the attacks as personal, Mohd Nazifuddin said the allegations levelled against his father would cause the people to suffer.
"Because of the loss of trust, society will be willing to 'sacrifice' the country solely to topple the prime minister.
"Investors will be too afraid to come here as they will think the country is unstable, and this will cause the ringgit to fall and impact the economy as a whole," Nazifuddin was quoted as saying after officiating the Jaringan Melayu Malaysia (JMM) cafe in Kuala Lumpur yesterday.
Nazifuddin said the accusations against his father appeared to be part of a concerted plan by certain quarters to unseat the prime minister.
"Those quarters should realise that the pressure they are piling on him is not fixing the situation. On the contrary, it is worsening multiple aspects of the country, and eventually we will feel the effects.
"I hope society is not easily influenced by the false rumours and they think about its implication towards the country's well-being in the long run," Nazifuddin was quoted as saying.