This article first appeared in The Edge Malaysia Weekly, on July 23, 2018 - July 29, 2018.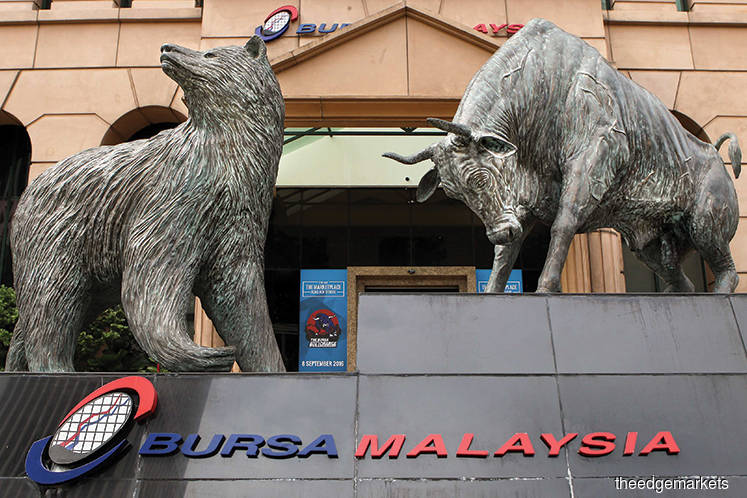 THE acid attack on a senior staff of Bursa Malaysia on July 10 has only strengthened the exchange's resolve to continue to uphold corporate governance and transparency in the capital market, it says.
"This incident has only served to fuel the commitment of the many men and women at Bursa Malaysia, whose work is dedicated to upholding corporate governance and transparency, as embedded within our rules and regulations.
"We will send a strong message that our work continues. We will not be deterred from fulfilling our responsibilities, and will not be intimidated," the exchange says in response to queries from The Edge.
On the evening of July 10, two men on a Yamaha motorcycle broke the driver's window of the Bursa official's car — in Jalan Raja Chulan, Kuala Lumpur — and splashed acid into the vehicle causing severe burns on his face, back and limbs. Media reports, which quoted police sources, said the attack could be linked to the official's surveillance work at Bursa.
It is understood the victim requires intensive medical treatment.
"This attack, whatever the reasons behind it, remains a violent, criminal act. It is our sincere hope that the perpetrators are swiftly brought to justice and, to this end, we are extending our fullest support to the authorities," Bursa says.
It added that since the attack, its priority has been to ensure the safety, welfare and recovery of the staff member.
"The employee is a highly valued member of the Bursa Malaysia family and the management as well as his colleagues have been in constant contact with him and his family to ensure they are receiving the best medical and emotional support.
"We strongly condemn such a despicable act of violence and are extending our fullest support to the authorities to assist in the investigation," it adds.
Meanwhile, Bursa says it has heightened security measures within the exchange's premises and is implementing enhancements to its safety procedures for all its employees. A series of crime prevention and awareness workshops by professionals are also underway for groups of employees.
It adds that it is extending its fullest support to the authorities to assist in the investigation, including providing information on the victim's work, as requested by the authorities.
"Should the investigations confirm that the attack was linked to his work with Bursa Malaysia, we would view it as a serious affront to all regulators who uphold corporate governance in the interests of the public," it says.
"This will not in any way deter Bursa Malaysia or any of our regulatory and enforcement partners from our commitment to ensure a fair and transparent capital market."
The president of the Malaysian Investors' Association (MIA), Datin Ho Choy Meng, says that if it is true the attack is linked to the victim's work at Bursa, the criminal syndicates must have wanted to stop his surveillance to "protect the monetary interest of their nefarious activities".
"We at MIA urge the police to investigate thoroughly and bring justice to the victim. All possible leads must be looked into in order to identify the masterminds behind the attack and charge them with the full weight of the law.
"Do not just give them a slap on the wrist, since a light sentence would encourage copycats to carry out other brutal acts of violence," she says.
Ho adds that MIA appreciates the efforts of Bursa to monitor the conduct of market players to ensure a more level playing field for all investors and hopes that officials in high-risk positions will have a greater assurance of safety in carrying out their work.
"Basically, we investors want a well regulated stock market and for its participants to go about respecting the rule of law," she says.
Devanesan Evanson, CEO of Minority Shareholders Watch Group, says such attacks on capital market regulatory staff are not common and he calls on the police to get to the bottom of it as soon as possible.
"Bursa Malaysia, and regulators in general, will have to re-examine their risk profile to give heightened emphasis to the risk of bodily harm to their regulatory staff, as this risk has now materialised. They will then take action, including implementing the appropriate risk mitigating controls," he says adding that one of the risk mitigating controls would be awareness training by experts, teaching staff the appropriate response when such risks materialise.
Devanesan notes that it is important to nip such violent behaviour in the bud or it may become more prevalent.
"Then regulators will not be able to do their job without fear or favour. The fear factor will thwart robust investigations and passionate enforcement. Regulatory staff will then be working in an environment of fear. Such an environment is definitely unconducive," he warns.
Save by subscribing to us for your print and/or digital copy.
P/S: The Edge is also available on Apple's AppStore and Androids' Google Play.