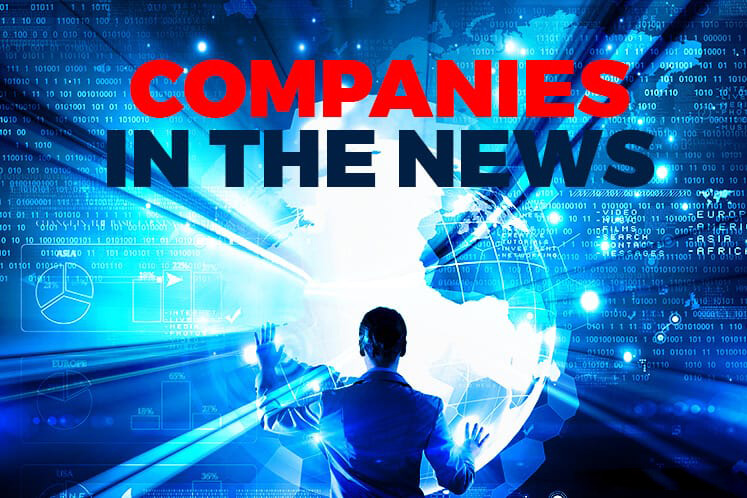 KUALA LUMPUR (Jan 18): Based on corporate announcements and news flow today, stocks in focus on Friday (Jan 19) may include the following: Atta Global Group Bhd, Chemical Company of Malaysia Bhd, S P Setia Bhd, Sime Darby Bhd, Green Packet Bhd, Crest Builder Holdings Bhd and CIMB Group Holdings Bhd.
 
G Reka Perunding Sdn Bhd has emerged as a substantial shareholder in Atta Global Group Bhd, after acquiring 37.5 million shares or a 24.27% stake in the steel processing and trading company on Tuesday (Jan 16).
According to Atta, G Reka had purchased the shares at RM1 per share or a total of RM37.5 million, making it the group's second-largest shareholder after Tan Kim Hee.
Atta also saw 13.27 million shares, representing an 8.86% stake in the company, traded off-market today for a total of RM13.69 million.
 
Chemical Company of Malaysia Bhd (CCM) is planning to reactivate its Pasir Gudang Works 1 (PGW1) through wholly-owned subsidiary CCM Chemicals Sdn Bhd (CMCC) at an expected cost of RM68.5 million, which includes the cost of equipment purchase and installation.
In a filing with Bursa Malaysia today, CCM said the project will take about 18 months to complete and is expected to be ready in the second quarter of 2019.
The group expects the reactivation of PGW1 to increase the production capacity for chlor-alkali products by about 50%.
 
Developers of the Battersea Power Station in London, S P Setia Bhd and Sime Darby Bhd, saw Permodalan Nasional Bhd (PNB) and the Employees Provident Fund (EPF) expressing interest in commercial assets of the development's second phase for 1.61 billion pounds (RM8.8 billion).
Battersea Phase 2 Holding Company Ltd, a wholly-owned unit of Battersea Project Holding Company Ltd in which S P Setia Bhd and Sime Darby Bhd own a 40% stake each, with the EPF holding the remainder 20%, had today signed a heads of terms with PNB and EPF.
 
Green Packet Bhd has confirmed that it is in talks with MYTV Broadcasting Sdn Bhd for a supply contract, and will make the appropriate announcements upon execution of any definitive contracts.
The Edge Financial Daily reported today that Green Packet will soon announce it has bagged a deal worth RM300 million to supply set-top boxes to television broadcasting company MYTV .
 
Crest Builder Holdings Bhd has clinched a RM149.5 million contract to build a 44-storey hotel with a car park podium on Jalan Imbi.
The group said its wholly-owned subsidiary Crest Builder Sdn Bhd secured the 39-month contract from Mega Capital Development Sdn Bhd.
 
CIMB Group Holdings Bhd saw its 94.11% indirect subsidiary, CIMB Thai Bank Public Co Ltd return to the black for its financial year ended Dec 31, 2017 (FY17) with a net profit of 384.9 million baht (RM47.72 million), compared with a net loss of 629.5 million baht in FY16.
The improvement was attributed to a 1.8% year-on-year (y-o-y) growth in operating income and a 19.5% y-o-y drop in provisions, while other operating expenses only rose by 2.6%.
Separately, CIMB's brokerage, CIMB Securities International Pte Ltd (CSI) will be renamed CGS-CIMB Securities following completion of the disposal of CIMB's 50% stake in CSI to China Galaxy Securities Co Ltd (CGS).