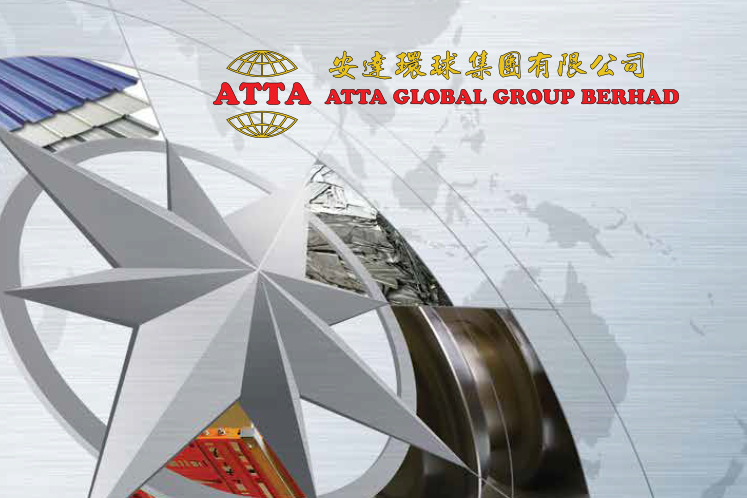 KUALA LUMPUR (Jan 30): Ooi Chieng Sim, the executive chairman of Heng Huat Resources Group Bhd and ATTA Global Group Bhd, was among eight men charged with drug trafficking at the Magistrate's Court in Bukit Mertajam today.
The eight men were charged with trafficking 4,980 grammes of methamphetamine at a warehouse by the side of Atta Global's premises in the Perai Industrial Estate at about 10.30am on Jan 16, according to the charge sheet sighted by theedgemarkets.com.
Besides Ooi, 50, the other accused persons are Jackson Boh Khim Hean, 32, China national Wang Yong and Myanmar nationals Aung Soe Thu, Soe Min Aung, Aung Kyaw Thu, Than Zaw Oo and Tun Ye.
They were charged under Section 39B of the Dangerous Drugs Act 1952 and face the death penalty or a life sentence if convicted.
The Free Malaysia Today news portal reported that no pleas were recorded from the accused persons as the case would be transferred to the High Court.
On Jan 16, the Securities Commission Malaysia (SC) ordered the suspension of trading in ATTA Global and Heng Huat securities. The directive was issued after police seized the trading accounts belonging to several top officials in the two companies.
In an emailed statement in response to queries by the edgemarkets.com, an SC spokesman said: "The directive to Bursa was issued pursuant to Sections 26 and 28 of the Capital Markets and Services Act 2007, following the seizure of the trading accounts of several key individuals involved in these companies by Polis Diraja Malaysia."
On Jan 20, ATTA Global revealed that Ooi was remanded to assist in the investigation, and that the authorities had frozen nine bank accounts under the company and its subsidiaries, securities maintained in accounts belonging to two subsidiaries, as well as Ooi's personal bank and central depository system (CDS) accounts, and the personal bank accounts of non-executive director Ng Chin Nam.
In a separate statement that day, Heng Huat said Ooi's remand was not for matters pertaining to the company.
"Save for our independent non-executive Ng Chin Nam's personal banking accounts and trading account and the bankers' acceptance facility accounts totalling RM3.7 million of the two non-major wholly-owned subsidiaries, namely HK Gua Musang Sdn Bhd and HK Kitaran Sdn Bhd, none of the Heng Huat group and directors' banking accounts, CDS accounts and assets were frozen," Heng Huat said.
On Tuesday, Inspector-General of Police Tan Sri Abdul Hamid Bador said police had arrested eight men last week at a warehouse at the Prai Industrial Estate in a follow-up operation to a major drug seizure at the Butterworth port on Sept 10 last year.
In that incident, police had seized 12 tonnes of cocaine worth RM2.4 billion that was mixed and hidden in 60 bags of coal in Butterworth.