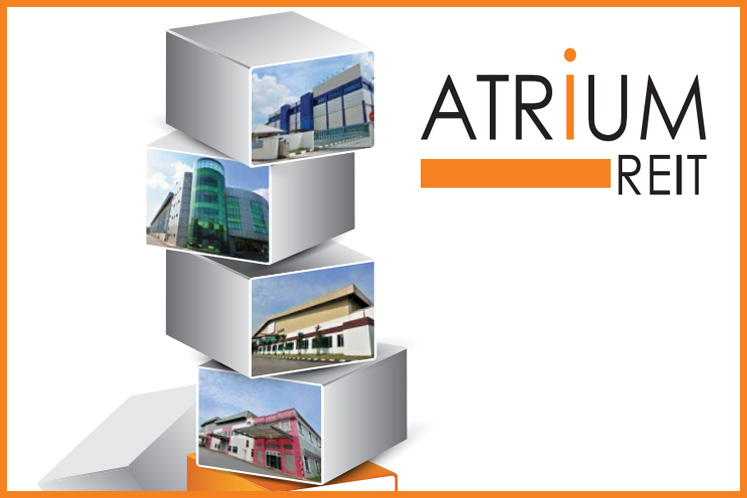 KUALA LUMPUR (Feb 12):  Atrium Real Estate Investment Trust (REIT) has entered into a put and call option agreement in relation to an RM180 million land deal announced last November.
In a filing with Bursa Malaysia, Atrium said the agreement was entered into with the vendor of the land, Lumileds Malaysia Sdn Bhd, a wholly-owned subsidiary of Lumileds International BV.
It provides for the option to enter into a sale and purchase agreement and leaseback of two pieces of land in Penang, coupled with the factory and all buildings erected on the site, for RM50 million.
Atrium also entered into a second sale and purchase agreement  for the acquisition of a lease arrangement in respect of a piece of leasehold land in Penang, and with the factory and all buildings erected on the site, for RM130 million.
Concurrently, Atrium and Lumileds also signed in escrow the leaseback agreement whereby the trustee will sublease the second property to Lumileds for 15 years from the completion of the second sale and purchase agreement.
Atrium also announced a private placement and a right issue to raise money to finance the property acquisition.
The private placement, to third party investors to be identified later, is aimed at raising up to RM26.8 million. It will involve the issuance of up to 24.36 million units, representing up to 20% of its existing approved fund size of 121.8 million units.
"The issue price for the placement units will be based on the five-day volume weighted average market price of Atrium units at a discount of not more than 10% after taking into consideration, amongst others, the prevailing market conditions and market price of the units immediately prior to the price-fixing date," the REIT said.
As for the rights issue, Atrium plans to raise RM58.47 million via the issuance of 58.47 million right units, on the renounceable basis of two right units for every five existing Atrium units held by the entitled unitholders.
Atrium units closed one sen or 0.97% higher at RM1.14 today, giving it a market capitalisation of RM138.85 million.