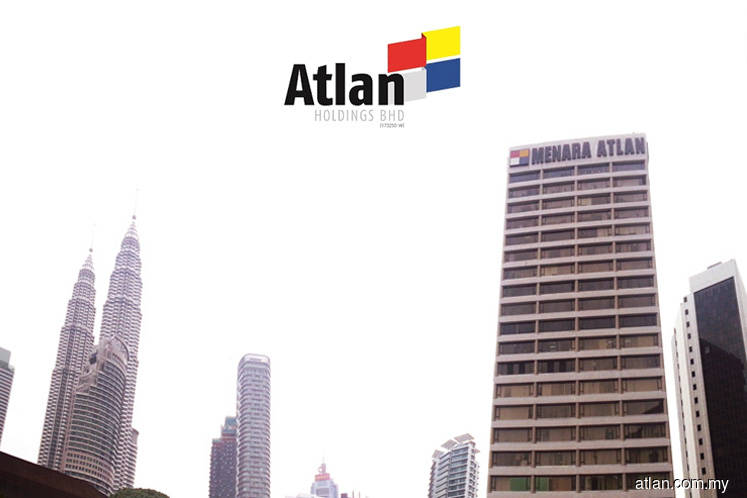 KUALA LUMPUR (July 9): Atlan Holdings Bhd's 74.58%-owned subsidiary Duty Free International Ltd (DFIL) is investing US$2.8 million for a 70% stake in Brand Connect Holding Pte Ltd's enlarged share capital.
Brand Connect is engaged in the business of marketing and distribution of alcohol and other beverage products across countries in Asia-Pacific.
According to Atlan, the rationale for the proposed subscription is to develop and grow the group's alcohol distribution business, as well as to expand its market operations beyond the current sales channels in the duty free market of Malaysia to include that across Southeast Asia.
In a filing with Bursa Malaysia, Atlan said DFIL has today entered into a conditional agreement with Brand Connect and founders Robert Justin Frizelle and Meridian Compass Ltd pursuant to which DFIL will subscribe for 2.8 million new shares in Brand Connect.
Under the agreement, it is a condition precedent to completion of the company's subscription that Brand Connect and the founders complete an internal restructuring exercise of the Brand Connect group of companies.
The US$2.8 million consideration was arrived at following arm's length negotiations, based on the parties' agreed net asset value of the target group of US$1.4 million as at May 31, as well as representing the proportion attributable to the equity interest of DFIL in Brand Connect.
Atlan said it will fund the consideration from its internal resources.
"Upon completion, Robert Justin Frizelle will be appointed as the chief executive office, and Patrick James Looram as the chief operating officer of the Brand Connect group of companies," it added.
Brand Connect's share capital will also increase to US$4 million comprising 4 million shares from US$1.2 million comprising 1.2 million shares
Atlan shares 2 sen or 0.45% higher at RM4.50, with 5,000 shares done, bringing a market capitalisation of RM1.14 billion.