This article first appeared in The Edge Malaysia Weekly, on February 22, 2021 - February 28, 2021.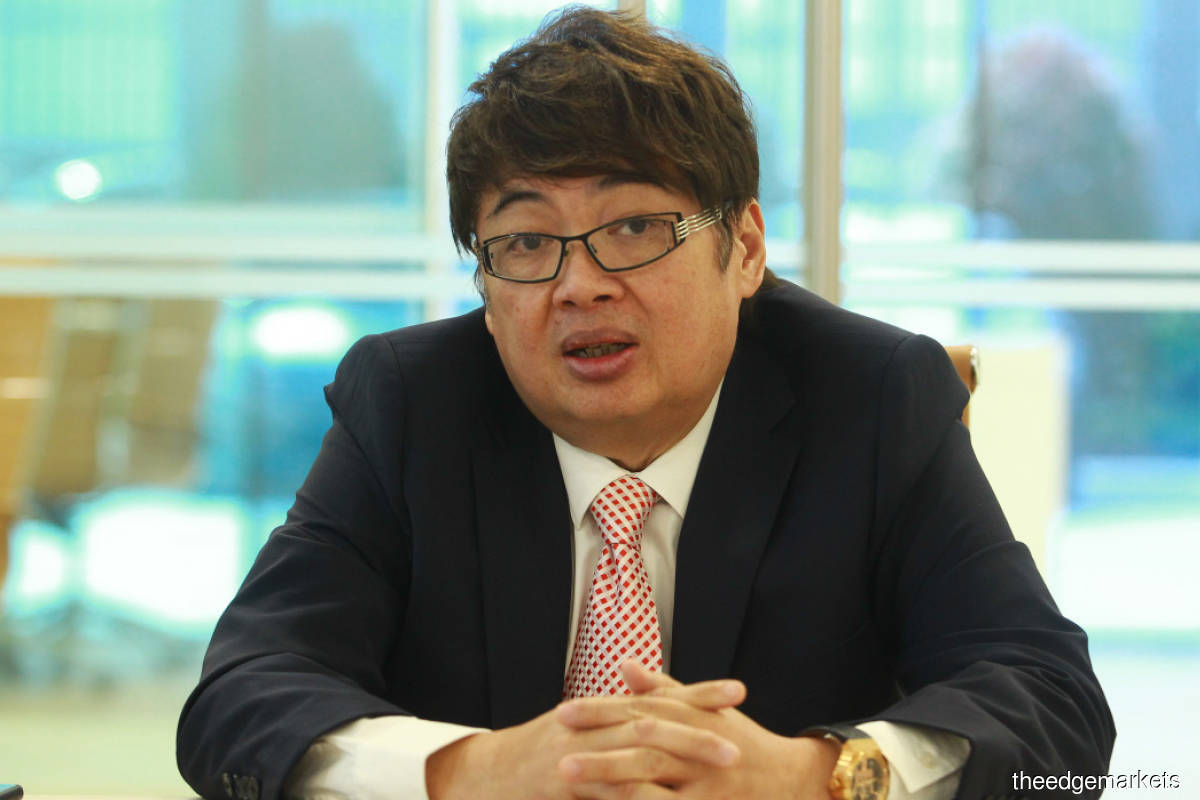 ATA IMS Bhd, the largest contract manufacturer of electrical products in Malaysia, expects revenue to grow by 30% and 25% in the financial years ending March 31, 2021 (FY2021) and FY2022 respectively as its major customer is investing in new products.
While its major client's investment plans are focused on the UK, Singapore and the Philippines in developing new technologies for new product categories, ATA IMS executive chairman Datuk Seri James Foo believes the group stands to benefit from those investments.
"We are still the biggest contract manufacturer for our main customer as we do the most in terms of percentage, manufacturing the widest range of products for them compared with our competitors. Our manufacturing capabilities are very well integrated," he tells The Edge in an exclusive interview.
"Now, we have a new capability, which is ODM (original design manufacturing), meaning we design products for customers by working with them. We understand their needs and requirements and we develop and design products for them.
"We are strong in sourcing and our supply chain capability. For us to do ODM, basically we must source components for them from different parts of the world, from China, Malaysia, Japan ... sometimes, they are looking for more sophisticated components.
"We must have the ability to understand the technical aspects of the requirements. We have a strong sourcing and supply chain team."
The main customer he is referring to is a UK-based high-tech home appliance brand. The company, which at one time was developing an electric car before it was scrapped in late 2019 due to commercialisation failure, is said to be developing technologies for solid state batteries.
A solid state battery uses solid electrolytes and electrodes, rather than liquid or polymer gel electrolytes found in lithium-ion or lithium-polymer batteries. It is said to have a higher energy density than a lithium-ion battery.
A higher energy density battery allows an electric vehicle to have a longer range without the need to stop for recharging. However, the technology cost is still expensive, with an electric car that uses a solid state battery said to cost about US$200,000 (RM807,861).
This technology is being researched and developed by several companies, including Toyota Motor Corp, in collaboration with Panasonic Corp; Volkswagen AG, through its investment in QuantumScape Corp; and Dyson Inc.
For ATA IMS, the big investments planned by its main customer will mean more contracts for the company to produce parts and conduct final product assembly. It is in the midst of expanding its facilities in Pasir Gudang, Johor, with another 378,000 sq ft of space. This increases its total floor space in the southern state to two million sq ft.
The new factory will start full operation in June, says Foo. Meanwhile, the company is still looking for more factory space in Johor.
"Because of the Movement Control Order, we can't visit new factories. But we have already contacted agents who will help us source for new factories with 150,000 to 300,000 sq ft of space to cater for future growth of orders from our main and new customers," he says.
To further improve ATA IMS' integrated manufacturing capabilities, Foo reveals that his private company, Microtronics Technology Sdn Bhd, will be merged with the group by the middle of this year. Microtronics is involved in the manufacturing of battery packs and assembly of printed circuit boards.
Since Microtronics undertook battery pack manufacturing two years ago, ATA IMS has been able to source its supply of battery packs from the company, and together the group has become almost self-sufficient in terms of battery packs, he says.
At the same time, Microtronics is undertaking printed circuit board assembly and now has 15 lines dedicated to this segment. The merger will see the enlarged group have more manufacturing capabilities and be able to increase its margins.
For the first six months ended Sept 30, 2020 (1HFY2021), ATA IMS' profit margin from its operating activities was 4.6%, which was slightly higher than in the previous corresponding period. Revenue grew 17.75% during the period to RM2.08 billion while operating profit climbed 24.25% to RM95.8 million.
ATA IMS' operations were shut down for a week in early January due to a number of its employees testing positive for Covid-19. Foo says its operation has returned to full force and that the group is adhering to the standard operating procedures stipulated by the National Security Council.
In the financial year ended March 31, 2020 (FY2020), ATA IMS' net profit fell 30.6% to RM78.34 million from RM112.94 million in FY2019 as it incurred more expenses for marketing and recruitment of additional manpower, as well as higher material content.
ATA IMS has secured five new customers, one of which is based in the US and produces smart crafting machines using cloud-based technology. "We should be able to tap into the growth of our main customer. With the new customers coming in, we foresee that we will be able to diversify our customer base by 2022. I think we should be able to reduce our customer concentration by 30% to 35%," says Foo.
ATA IMS has been producing for the new US-based customer since September last year. It expects its annualised revenue from the company to increase to RM1.5 billion by FY2022 due to positive market response to the latter's products. Revenue contribution from its contracts with customers other than its main customer is anticipated to make up 30% to 35% of its total revenue in FY2022.
AmInvestment upgraded ATA IMS to a "buy" from "hold" in November last year, with a target price of RM2.46 per share, based on a price-earnings ratio (PER) of 18 times on 2021 forecast earnings. The target PER is in line with the research house's benchmark for the electronic manufacturing services (EMS) sector, representing a premium of two times above the sector's historical one-year forward PER of 16 times. That is because it believes the EMS sector's prospects have brightened as companies seek to diversify their supply chain away from China to Southeast Asia due to rising costs amid the US-China trade tensions.
However, ATA IMS' share price had increased 41.6% since early November to close at RM2.95 last Wednesday, which is beyond the target price set by AmInvestment and Affin Hwang Investment Bank (target price: RM2.45).