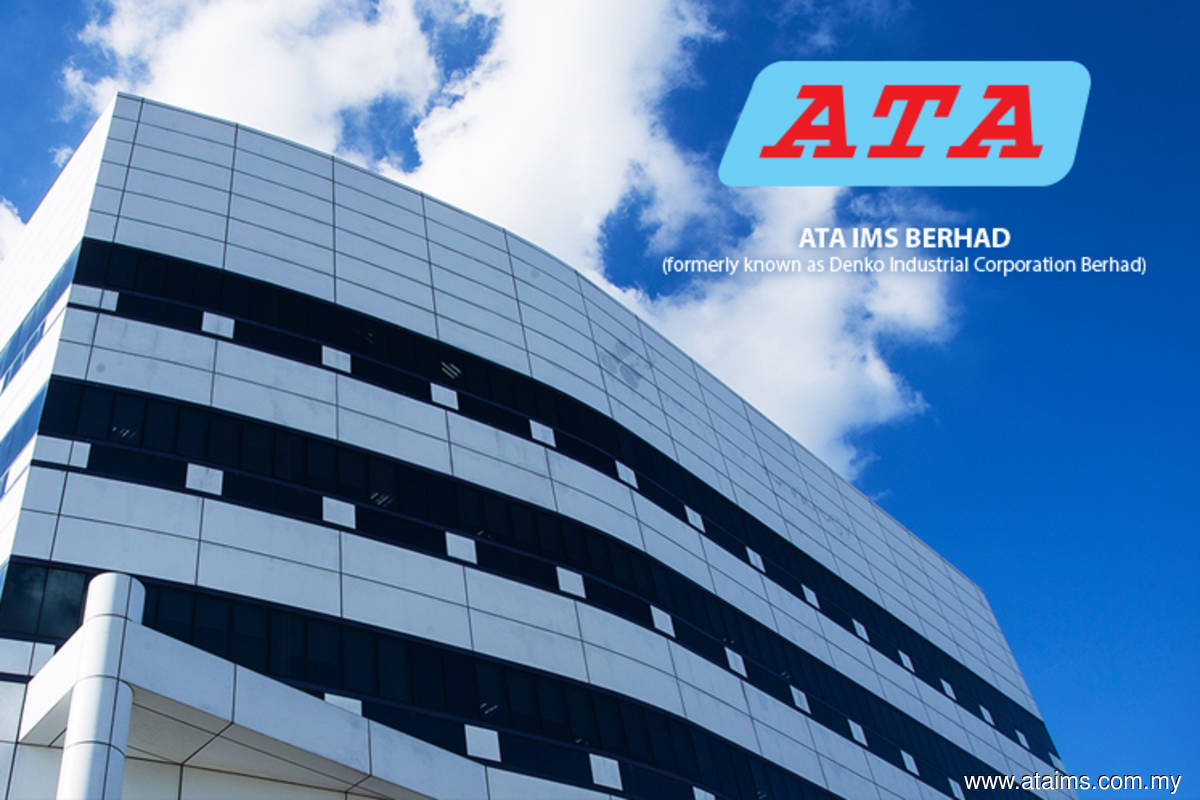 KUALA LUMPUR (Nov 30):  ATA IMS Bhd said on Tuesday that its independent non-executive director Wong Chin Chin has resigned due to "differences in opinion" with its board of directors.
Wong had served as a director of the electronic manufacturing services provider for almost five years since March 21 2017, according to earlier bourse filings when the company was known as Denko Industrial Corp Bhd.
Wong, a corporate lawyer since 1990 with extensive experience in the equity capital markets, had also served as a member of two board committees in ATA IMS, namely the audit committee and the nomination and remuneration committee.
Wong's resignation leaves both committees with only two members, Koh Win Ton and Lee Kok Jong.
ATA IMS had posted a net loss of RM11.17 million for its second financial quarter ended Sept 30, 2021 (2QFY22), compared with a net profit of RM52.29 million a year ago.
On Nov 25, Reuters reported that Dyson Ltd, which contributes to 80% of ATA IMS' revenue, had terminated its contract with the Malaysian company, following an audit of its labour practices and allegations by a whistleblower.
Two days later, police reportedly said they would look into a claim that a factory worker of ATA IMS, who had also been a whistleblower, was beaten at its station in Johor.
This prompted ATA IMS to explain in a bourse filing on Nov 29 that it is expecting another revenue drop of 40% for FY23, following the termination of its contracts with Dyson, and that its FY22 revenue will also reduce by 30% due to the impact of the Movement Control Order and labour shortages.
The group added that it had been in touch with Dyson for the full audit report on its labour practices, while highlighting the auditors' view that the findings are "easily remediable with the commitment of the company's management" and suggesting that parties involved discuss the findings in detail and develop a comprehensive strategy to address the issues.
Meanwhile, The Star reported Tuesday, quoting Human Resources Minister Datuk Seri M Saravanan, that ATA IMS would be hauled to court, in response to questions by several MPs over Dyson's allegations of forced labour against the company.
"It is erroneous to say we did not take action as we opened investigation papers when complaints were received. We had given a compound notice to them and it was not paid as of today," said Saravanan.
"As such, we will bring them to court," the minister was quoted as saying when wrapping up his ministerial replies on Budget 2022 at the committee stage in the Dewan Rakyat.
Saravanan also said the Labour Department was looking into the claims, as they involve a serious matter.
ATA IMS has seen nearly RM2.55 billion of its market capitalisation wiped off since its quarterly report was released on Nov 12.
On Tuesday (Nov 30), shares of ATA IMS fell another seven sen or 13.46% to 45 sen, giving the company a market capitalisation of RM541.97 million.