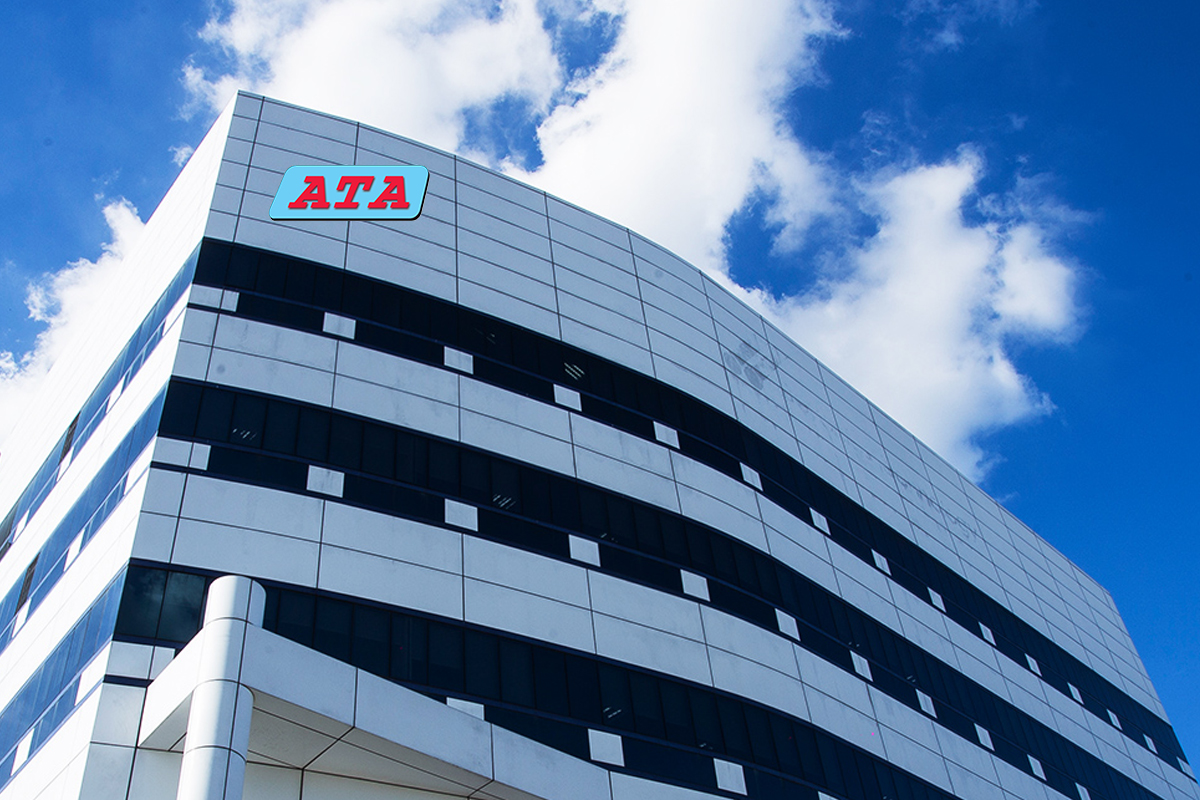 KUALA LUMPUR (Nov 26): ATA IMS Bhd shares hit limit down on Friday, and extended their losses, plunging 30 sen or 36.59% to 52 sen, the lowest level in close to five years, as UK high-tech home appliance designer and manufacturer Dyson Ltd cut ties with the electronics manufacturing firm over alleged labour practices.
ATA IMS was among the top losers on the bourse on Friday morning.
The counter, which was also the fourth most actively traded stock on Friday morning, saw 15.69 million shares done.
On Thursday, the stock closed 35 sen or 29.91% lower at 82 sen.  
The counter has fallen 79.77% from RM2.57 since Nov 12 when it announced a net loss of RM11.17 million for the second quarter ended Sept 30, 2021 (2QFY22), while RM2.47 billion market cap has been wiped off in two weeks.
In a bourse filing on Thursday, ATA IMS confirmed it had received the notices of termination from Dyson Operations and Dyson Manufacturing, and the effective date of termination will be June 1, 2022.
Analysts have downgraded ATA IMS to "sell" and lowered their target prices for the stock on Friday following the Dyson contract termination.
AmInvestment Bank, which has downgraded ATA IMS to "sell" from "buy" and revised down its target price to 56 sen from RM2.89 previously, said the lower valuation stems from drastic cuts to its forecasts to reflect the loss of ATA IMS's single largest customer Dyson, which contributes up to 80% of the group's revenue.
"We have reversed our earlier profit forecasts to losses of RM13 million for FY22, RM64 million for FY23 and RM55 million for FY24. Recall that the labour shortages incident has dragged ATA IMS's second quarter ended Sept 30, 2021 (2QFY22) into losses," it said.
It expects the full impact of Dyson's withdrawal in FY23, which would severely impact ATA IMS's FY23 earnings and beyond.
The research house believed that the seven-month notice period could give ATA IMS enough time to replace some of its lost orders with other existing customers who could expand faster with the extra capacity.
However, it also foresees challenges ahead for the company to secure new orders given its dented reputation and ongoing labour shortage crisis, which is being viewed as an operational risk until a concrete solution emerges.
"In our forecasts, we are reflecting a more conservative scenario with only organic growth from the group's existing remaining customers, coupled with some small new orders to be secured in FY23 and FY24," it said.
It also assumed a lower gross profit margin of 2% to 2.5% in FY23 to FY24 (versus 4.4% in 1HFY22) from diseconomies of scale as the company's current low utilisation rate is likely to affect productivity and cost efficiencies.
The research house noted that in 2QFY22, ATA IMS's workforce size shrank by 20% with only a 50% utilisation rate.
"ATA IMS may not be in the most favourable position to negotiate with potential new customers. Hence, we believe the company's recovery from the current crisis will be bumpy, exacerbated by the ongoing labour shortage crisis," it said.
Affin Hwang Investment Bank also said the contract termination from Dyson is a negative surprise for ATA IMS and would adversely impact its earnings as it comprises a substantial portion of its total revenue at around 70% to 80%.
"We cut our earnings per share forecasts by 66% to 71% to factor in the loss of this customer and lower our new contract assumptions. Downgrade to 'sell' (from 'hold') with a lower target price of 62 sen (from RM2.37) given the current uncertainties over its business prospects," it said.
With the departure of its main customer and total loss of orders from 2QFY23 onwards, it believed ATA IMS may downsize its workforce to reduce overheads.
"Unless a sizable new customer comes along to fill the unutilized factory capacity. A tender process to award a new project generally takes six to 12 months," it noted.
It also said the injection of its printed circuit board assembly business will likely be put on hold.
"An upward re-rating would hinge on securing new customers to make up for this key customer loss, which may prove challenging given the sheer size of Dyson's orders and its ongoing labour shortage situation," it said.
Read also:
Dyson terminates relationship with ATA IMS over labour practices 
ATA IMS: Contract termination by Dyson effective June 1, 2022
ATA IMS says it 'places significant emphasis' on workers' welfare, safety in response to forced labour allegations 
Malaysia to investigate Dyson decision to cut ATA ties 
ATA IMS expects another 40% drop in revenue for FY23 amid Dyson termination