This article first appeared in The Edge Financial Daily, on August 2, 2017.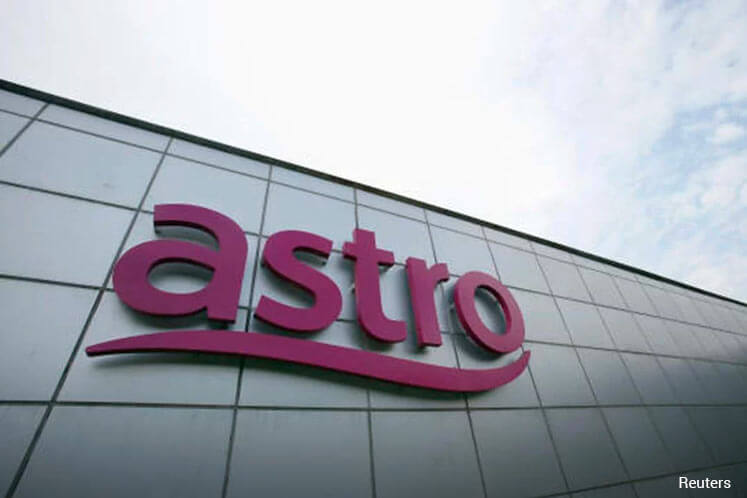 Astro Malaysia Holdings Bhd
(Aug 1, RM2.60)
Maintain buy call with an unchanged target price (TP) of RM2.98: We attended Astro Malaysia Holdings Bhd's investor day yesterday. The event was led by Astro chief executive officer Datuk Rohana Rozhan and her key management team, chief operating officer Henry Tan, chief financial officer Shafiq Abdul Jabbar and others. Management shared Astro's challenges and strategies moving forward and we walked away feeling positive about the group's transformation plan.
Astro also invited Media Partners Asia (MPA), a leading independent consulting and research provider, to share with the crowd on the overall media trend moving forward. MPA mentioned that Astro is well positioned across key customer products and segments.
Astro is rapidly scaling its digital ventures via its regional over-the-top (OTT) streaming Tribe (regional OTT streaming service) which is leveraging on locally produced content to grow presence within Asean. Local intellectual properties gained viewership of 5.2 million viewers from 900,000 viewers in 2013.
Tribe now has existence in three different countries (Indonesia, the Philippines and Singapore) and the group expects to expand to other countries within Asean in financial year 2018. Astro targets Tribe to contribute RM392 million to the group's revenue by 2022.
Meanwhile, GoShop has one million customers and generated revenue of RM261 million (FY17). This segment is targeting RM1.9 billion sales by 2022. The group believes this can be easily achieved as it is now serving at least 21 million individuals on all screens.
e-Sports (Every Good Game [eGG]), the first of its kind 24/7 e-sports channel in Southeast Asia, now has a presence in six countries and is entering two other countries by FY18.
Astro is not leaving the traditional business behind. The group is launching two new radio stations in September 2017. Astro believes it will boost new brand presence and reach.
We opine that the traditional platform still matters to a certain extent as it remains as a trusted source for information. We are positive about the group's transformation plan as it adapts to the ever-changing media platform. Assuming its targets are reached, the group will eventually reduce its earnings volatility from traditional revenue sources.
Risks include an unexpected economic slowdown, threat of new players, high content costs, regulatory risks, shift to digital alternatives and digital terrestrial broadcast as substitution for consumers and advertisers.
We like Astro due to its monopoly in the pay TV segment, increasing penetration in local households, innovative home shopping business, its move towards gaining regional eyeballs and ability to attract advertising expenditure despite the overall soft consumer and business sentiment.
We maintain a "buy" call with an unchanged TP of RM2.98 based on discounted cash flow valuation. — Hong Leong Investment Bank Research, Aug 1