This article first appeared in The Edge Financial Daily, on December 7, 2017.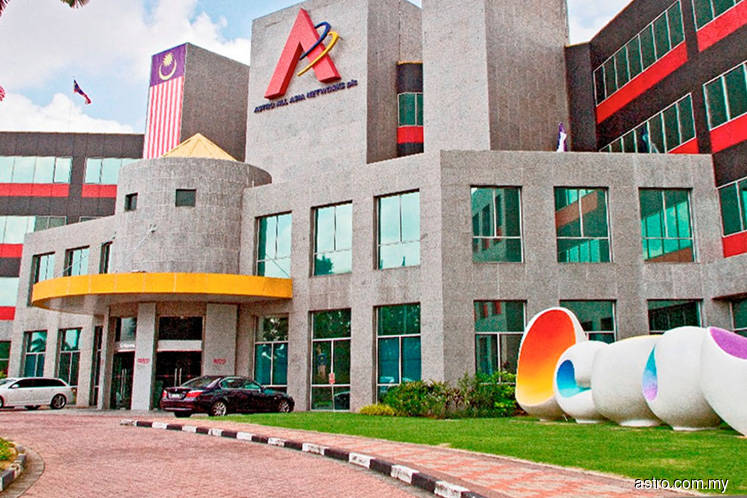 KUALA LUMPUR: Astro Malaysia Holdings Bhd will invest RM100 million for a majority stake in a joint venture (JV) with Grup Majalah Karangkraf Sdn Bhd (GMK) — the country's largest Malay-language media company — that will extend the dominant pay TV provider's online presence among the Malay-language audience.
Astro yesterday signed a binding term sheet with GMK to form a JV company called Karangkraf Digital 360 Sdn Bhd (KK360), in which it will hold a 51% stake.
"The JV will extend Astro's online presence among the Malay-language audience, propel its combined monthly unique visitors to approximately 10 million, and is in line with its goal to build Nusantara and Islamic content verticals," Astro said in a statement yesterday.
"In pursuit of our journey of reinvention, Astro is embracing change brought about by digital and mobile while staying true to our core as a consumer-first company. Regionally, we will forge complementary win-win partnerships, as well as identify strategic and opportunistic investments for our growth portfolio, as well as giving us a seat at the table to learn from value creators and disrupters of the future," Astro group chief executive officer Datuk Rohana Rozhan said.
Under the JV, GMK will transfer its 38 intellectual properties (IPs) to KK360 for RM96 million and GMK will be issued ordinary shares in KK360 in consideration of such transfer. GMK's content IPs include Mingguan Wanita, Nona, Mingguan Kanak-kanak, Keluarga, Rasa and Impiana.
In a filing with Bursa Malaysia yesterday, Astro said the subscription consideration for the proposed JV will be financed via internal funds.
"Barring unforeseen circumstances, the proposed JV is expected to be completed by the first half of 2018," it added.
Separately, Astro announced that its third-quarter net profit slipped 2.9% year-on-year (y-o-y) due to lower earnings before interest, taxes, depreciation and amortisation (Ebitda).
Net profit fell to RM146.68 million in the three months ended Oct 31, 2017 (3QFY18) from RM151 million a year ago, while the Ebitda margin fell 3% y-o-y mainly due to higher licence, copyright and loyalty fees, as well as increased selling and distribution expenses and telecommunication costs. Earnings per share was down at 2.81 sen in 3QFY18 from 2.9 sen in 3QFY17.
Quarterly revenue also fell a marginal 1.9% to RM1.4 billion from RM1.42 billion in 3QFY17.
Nevertheless, the group declared a third interim dividend of three sen per share for the financial year ending Jan 31, 2018 (FY18), payable on Jan 5, 2018.
Astro said TV Ebitda fell 12.2% y-o-y in 3QFY18, mainly due to lower revenue, higher telecommunication costs and lower other operating income. Radio's Ebitda declined 12.7% y-o-y, due to higher operating costs incurred for business expansion.
For the cumulative nine months of FY18 (9MFY18), Astro, however, saw net profit rise 23% to RM588.85 million from RM478.61 million a year ago, mainly due to improved Ebitda and lower net finance costs.
The Ebitda margin increased 1.9% y-o-y on higher operational efficiency contributed by lower content costs and lower cost to serve.
This was despite a 1.7% drop in revenue to RM4.14 billion from RM4.22 billion in 9MFY17, mainly due to lower subscription and licensing revenue, offset by higher production revenue.
Astro's home proposition now serves 5.3 million or 73% of Malaysian households.
On prospects, Astro is cautiously optimistic about the rest of FY18, despite relatively subdued consumer sentiment.