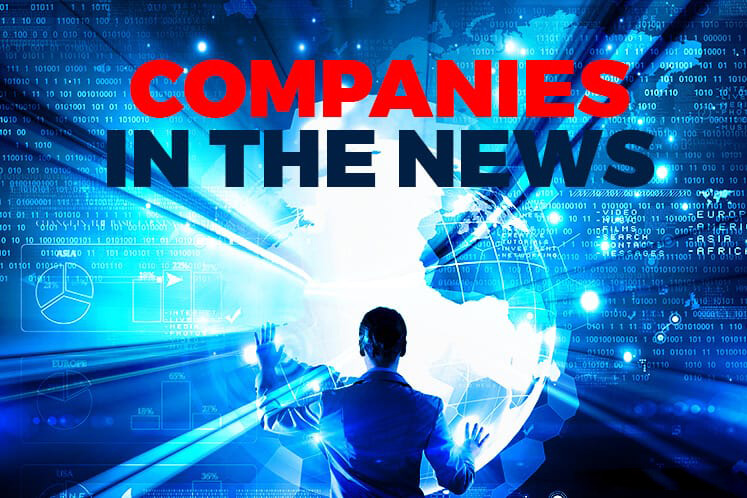 KUALA LUMPUR (Dec 4): Based on corporate announcements and newsflow today, companies in focus tomorrow may include Astro Malaysia Holdings Bhd, Genting Bhd, Microlink Solutions Bhd, Seacera Group Bhd, G Neptune Bhd and WZ Satu Bhd.
Astro Malaysia Holdings Bhd posted an 11.5% rise in net profit to RM170.85 million or 3.28 sen per share in its third quarter ended Oct 31, 2019 from RM153.22 million or 2.94 sen per share last year, owing to lower net finance charges and tax expenses. Revenue, however, declined 12.18% to RM1.22 billion from RM1.38 billion, amid a decrease in subscription revenue, production revenue, sales of programming rights and advertising revenue.
The group declared a third interim dividend of two sen per share for the financial year ending Jan 31, 2020, payable on Jan 3.
S&P Global Ratings has today downgraded its long-term issuer credit rating on Genting Bhd to 'BBB+' from 'A-' in anticipation that the hotel and casino operator's leverage will increase, amid an expected weakening in cash flow adequacy over the next 12 to 18 months, given the company's aggressive expansion plans. Its stable outlook on Genting, meanwhile, reflects its expectation that Genting will manage its leverage, despite its currently high capital expenditure.
Microlink Solutions Bhd has fixed the issue price for its private placement shares at 55 sen apiece. In a bourse filing, the group said the issue price represents a discount of 4.47 sen or 7.52% from its five-day weighted average market price from Nov 27 to Dec 3 of 59.47 sen per share.
According to its initial bourse filing on the placement dated Oct 17, the group is planning to place out some 16.74 million new shares, which represent 10% of its total share capital of 167.37 million shares.
Seacera Group Bhd (SGB) has been served with a legal claim demanding that it auctions land in Perak to pay off an RM31.25 million debt owed by an associate company. SGB said its wholly-owned Seacera Porcelain Sdn Bhd (SPSB) was served with a legal claim dated Nov 20, 2019, by Small Medium Enterprise Bank Malaysia (SME Bank) for a dispute over RM31.25 million owed through a credit facility granted to associate company SPAZ Sdn Bhd.
The bank has asked for the land held under PN 380412, Lot 313647, Mukim Asam Kumbang, Daerah Larut & Matang, Negeri Perak be sold by public auction to settle the sum. It said the Taiping High Court will set the date and reserve price for the auction.
Bursa Malaysia Securities Bhd has publicly reprimanded G Neptune Bhd and four former directors of the Guidance Note 3 (GN3) company for delaying the issuance of its annual report, and for announcing an inaccurate quarterly report that may have affected investors' investment decisions.
In a statement, Bursa Securities said G Neptune only issued its annual report for the 18-month financial period ended June 30, 2017 on May 17, 2018, after a six-and-a-half-month delay from the stipulated deadline.
The company also failed to ensure that its quarterly report for the financial period ended June 30, 2017 — announced on Aug 29, 2017 — was accurate and contained sufficient information to enable investors to make informed investment decisions, said the regulator.
A total of 41.19 million WZ Satu Bhd shares were traded off-market, representing an 8.05% stake in the company, Bloomberg data showed. The shares were traded in two blocks — one block of 30.19 million shares and another block of 11 million shares — traded at 22 sen per share, one sen above its closing price for the day.
The parties involved in the exchange were not disclosed.