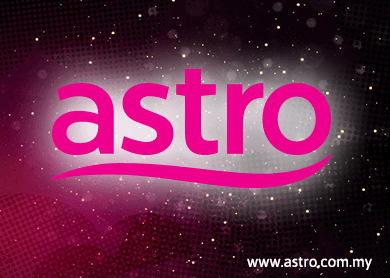 KUALA LUMPUR (June 17): Astro Malaysia Holdings Bhd foresees mid to high single-digit revenue growth this year, Astro chief executive officer Datuk Rohana Rozhan said at the conclusion of Astro's annual general meeting and extraordinary general meeting today.
She said the company's projections were based on a 6% year-on-year growth in the first quarter of 2016 (1Q16).
"Our key strategy is to focus on premium content and increase revenue growth by serving more households through a mixture of products," said Rohana.
She added that Astro currently serves 65% of Malaysian households and plans to increase market penetration by 85% in five years' time while expanding on existing services such as GO Shop, which is expected to break even this year with a RM150 million contribution by year-end.
Rohana said Astro also has plans to increase its number of platforms such as NJOI on the go to be launched next month.
The NJOI platform contributed 25% to growth last year and 12,000 consumers are expected to upgrade from the service to paid service this year.
Asked on the effect of the weakening ringgit against the US dollar, Rohana responded that Astro did not become a market leader by shying away from spending.
Astro spent RM1.7 billion on content last year, with 6% of programmes being US dollar denominated.
"A 10% weakening of the ringgit will cost Astro RM35 million per annum, but we have a prudent hedging strategy and this figure is manageable," Rohana said, adding that their strong relationship with international content partners was an asset.