This article first appeared in The Edge Financial Daily, on July 30, 2018.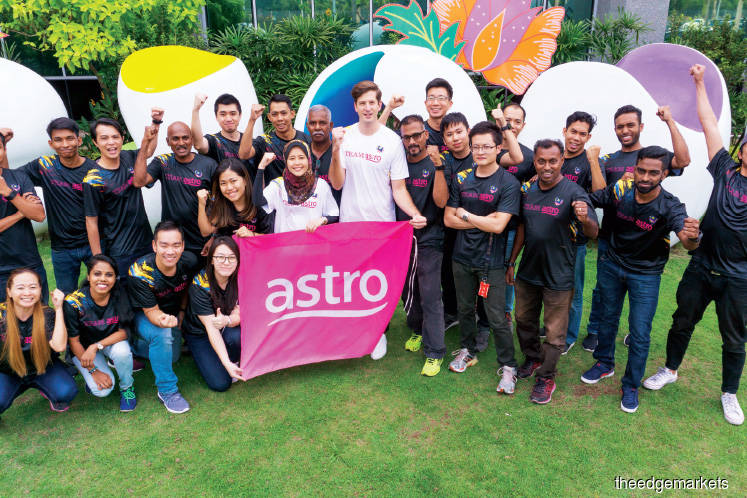 The upcoming Rat Race is a great platform for corporate leaders to set a good example by being active, keeping fit and maintaining a healthy lifestyle, said James Morrison, vice-president of on-demand services and products at Astro Malaysia Holdings Bhd, who will be running in the event for the first time.
"It is a great feeling to be able to represent the company," he said. "I'm looking forward to meeting my fellow professionals who are also supporting this good cause!"
According to Morrison, corporate responsibility towards the community and the environment is deeply embedded in Astro's genes.
"Good corporate responsibility is about empowering and leaving a positive mark on the community. At Yayasan Astro Kasih, we nurture talents through our flagship programmes and we hope this will make a difference in the lives we touch, passing [on the benefits] to future generations," he said.
Astro also empowers communities across the region through its charitable foundation. "This year, we have successfully initiated and completed the Astro-Wedu mentoring programme — an initiative intended to mentor future women leaders from marginalised communities in Asia," said Morrison.
Vice-president of investor relations Nur Azreen Abdul Manap said this will be her first time running in the 1.5km race. She believes it is a great concept whereby leaders can walk the talk and spare some of their time for charity, "especially those focused on education".
"I am just going to have fun running for a good cause".
Nur Azreen said taking part in the run together with her peers and colleagues will showcase Astro's support, contribution and encouragement that will leave a long-term positive impact on the larger community.
This will be the fourth year that Neo Say Soon, associate in development lead (digital), is participating in the race.
"The Rat Race is different and more exciting compared with the other races that I have joined. Through this event, I get to meet and catch up with a lot of my friends who are regular runners and compete with them while representing our respective companies," said Neo.
Last year, web designer Wong Poh Ny had a memorable race as the team was crowned champion in the mixed team category. "I love running but our Team Astro spirit is really what motivates me to participate in the Rat Race every year."
Assistant vice-president for corporate communications Ng Kar Yean said: "People coming together to run for others is exhilarating, knowing that each stride will make a positive impact."
Meanwhile, associate for network scheduling Darryl Cruz Christopher Cruz believes the concept of running for charity is a brilliant one for corporations to spearhead, as the event incorporates fun and healthy activities while aiding the disadvantaged.
"I wish to meet and interact with people from different fields and professions and … [it is a good way of] learning from each other the value of keeping healthy," he said.